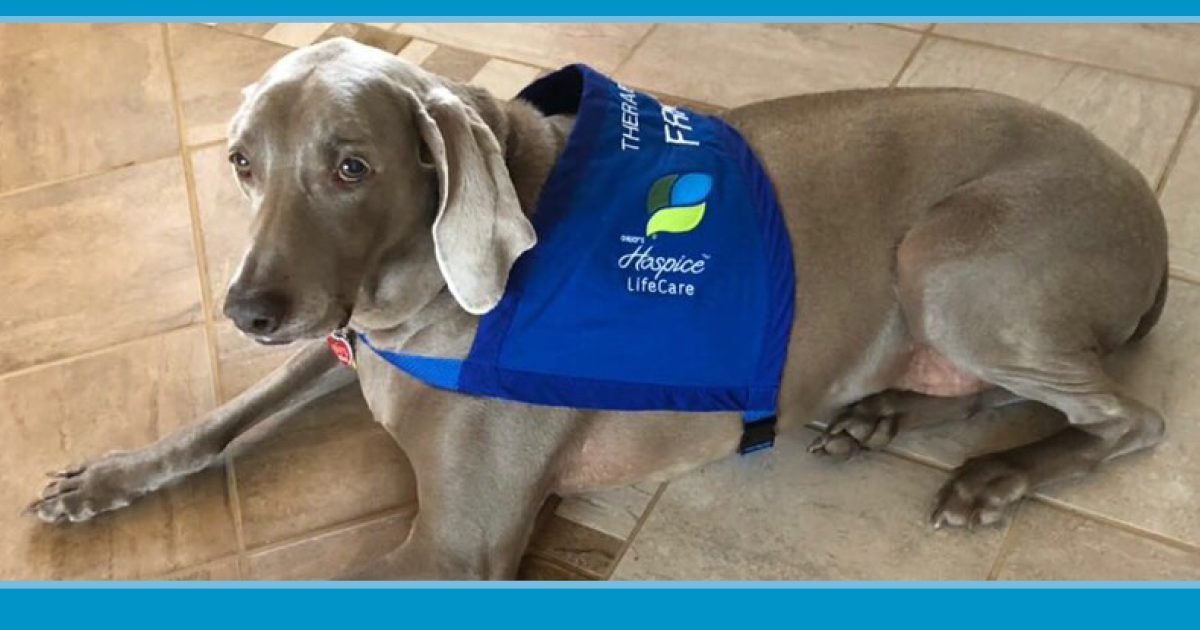 Introducing Fritz, a Member of Our Pet Therapy Team
Meet Fritz. Fritz is an 11-year old Weimaraner with beautiful, compassionate green eyes. Fritz is proudly wearing his therapy dog vest. Like the seven other therapy dogs of Ohio's Hospice LifeCare, Fritz wears a vest that matches his human's vest. Our pet therapy dogs are very active and very effective, especially in the nursing homes where they serve a great number of patients. Their gentle demeanor and adorable social nature often results in them being invited into beds, chairs, and sometimes the laps of patients. We have a variety of dogs, including a collie, an Irish setter, a Yorkie, a beagle, and a dachshund. They wear their therapy dog vests with pride, and you can feel that pride as you observe them serving Ohio's Hospice LifeCare patients and their families.
For more information on how you can help support Fritz and his friends, contact Ohio's Hospice LifeCare at 330.264.4899.