Our mission is to celebrate the lives of those we have the privilege of serving by providing superior care and superior services to each patient and family.
Ohio's Hospice LifeCare will care for you wherever you call home with our personalized home care services, including in area nursing homes and assisted living communities, our Advance Care Planning Service, the Stanley and Flo Gault Inpatient Pavilion and continuing with our aftercare Bereavement Service.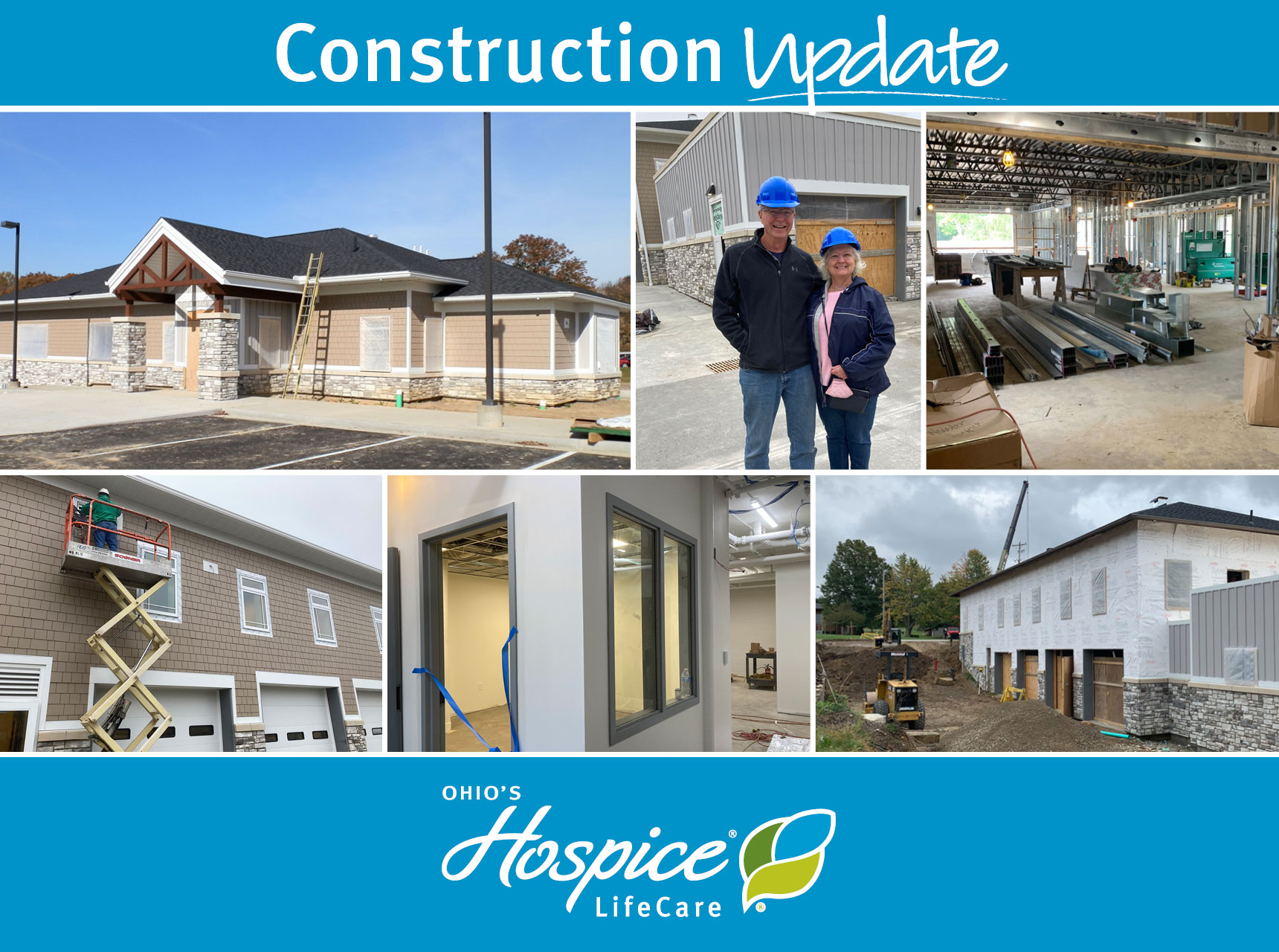 January 19, 2022
Construction continues at the Ohio's Hospice LifeCare Marilyn B. and Mark E. Gustafson Center for Supportive Care. Bogner Corporation crews have been busy renovating the building with a new…

Upcoming Events
Events Search and Views Navigation
There were no results found.
Important Coronavirus (COVID-19) Information
Ohio's Hospice Takes Measures to Protect Those We Serve During Outbreak of Coronavirus
Please be assured that we are working diligently to ensure the safety of our patients, families, volunteers and staff during the outbreak of the coronavirus (COVID-19). We are closely monitoring information being provided by the Ohio Department of Health (ODH) and the Centers for Disease Control and Prevention (CDC) to ensure we are implementing the most up-to-date recommendations for screening procedures and the delivery of care of this rapidly evolving outbreak.