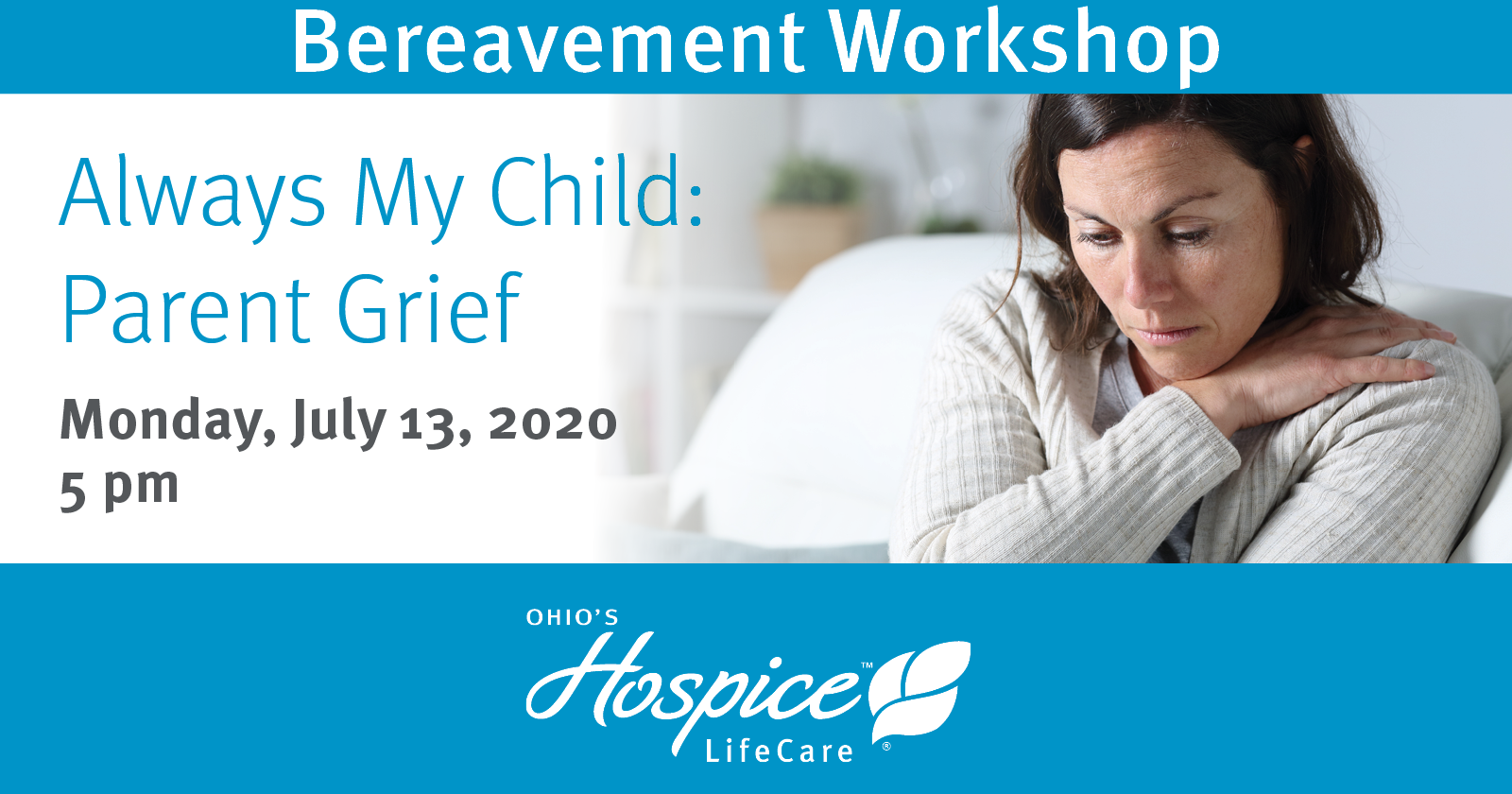 Bereavement Workshop for Parents Rescheduled for July 13
Ohio's Hospice LifeCare has rescheduled its bereavement workshop, "Always My Child: Parent Grief," for Monday, July 13, at 5 pm, at its Wooster office (1900 Akron Rd., Wooster, OH 44691).
Led by David Hargrave,  LSW, CTP, bereavement counseling professional with Ohio's Hospice LifeCare, the  event will  identify and discuss the grief of a parent  who loses a child. He also will address secondary losses,  the additional losses that occur as a result of the  child's  death, and disenfranchised grief, which occurs when friends and family minimize the parent's loss. He will conclude the workshop with a discussion about helpful tips for a grieving parent. 
The event will be held outside. Ohio's Hospice LifeCare will provide comfortable and appropriate spacing to follow social distancing guidelines. If there is inclement weather, the event will be held inside. Social distancing guidelines will be followed, and face masks will be required.  
While the event is free and open to the public, registration is required. To register,  call Ohio's Hospice LifeCare at 330.264.4899.   
If anyone in the community has experienced the death of a loved one and needs grief support services,  call  Ohio's Hospice LifeCare at 330.264.4899 to schedule an appointment.