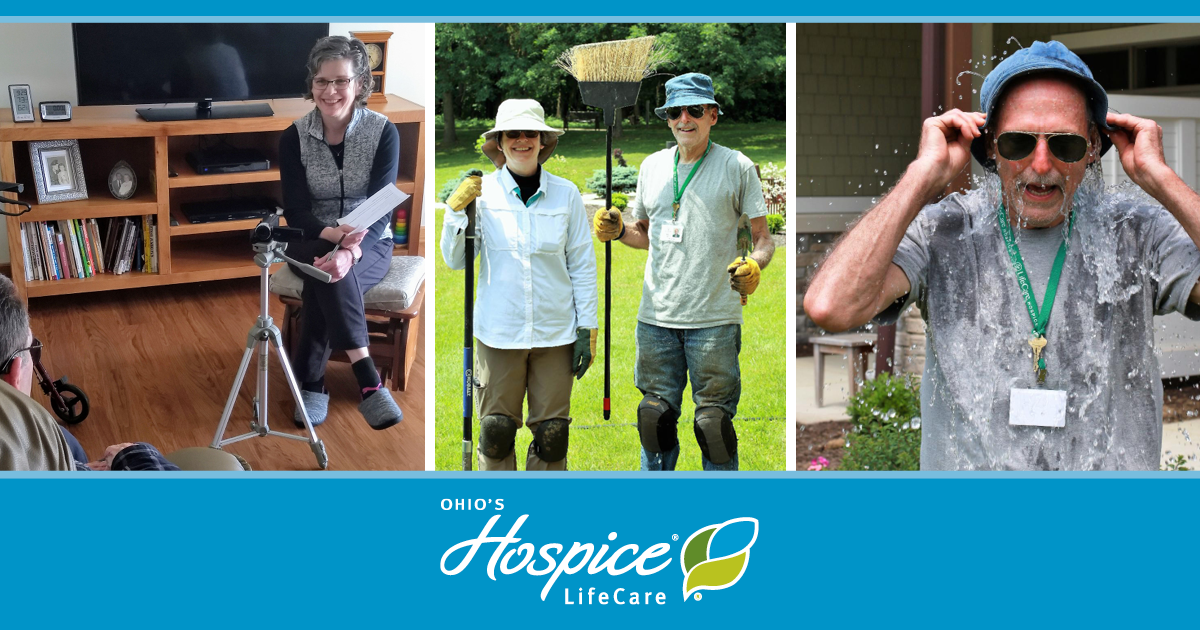 More than 10 years ago, a high school friend of Jackie Fyre's encouraged her to take the volunteer training at Ohio's Hospice LifeCare. Jackie didn't know much about hospice care. But with her friend's encouragement, she took the steps to become a volunteer. In those 10 years, Jackie's service to the organization has made a big impact.
What sort of work do you do when you volunteer?
I work in the office to help with administrative tasks; I also help with the Loess Life Legacy Project. I speak to patients, and record whatever they'd like to share and leave behind for their loved ones to watch and enjoy again and again.
My husband, Tom, and I also plant flowers outside each patient's room at the Gault Inpatient Pavilion center of Ohio's Hospice LifeCare. It was Tom's idea that each patient should have a colorful view from their windows. We tend to the flowers over the summer and fall.
Do you have a particular memory that sticks out to you from your time spent volunteering?
I'll never forget my first patient. I visited with him for six months; the two of us were alike in so many ways despite our 50-year age difference. I was present at the time of his death while on a Being There Team assignment. The connection I had with him and his family was tremendous. I have so many memories, and I make more all the time.
What have you learned from your time spent as a volunteer?
I think it's healthy to put our opinions, our agendas and ourselves on the back burner and focus on someone or something else. This work gives us a chance to give a real gift to those who need some support at a challenging time.
What would you say to supporters of our cause, or those interested in volunteering?
First, thank you! If you are thinking of volunteering or just interested in knowing more about Ohio's Hospice LifeCare, I encourage you to complete our volunteer training program. It will be time well spent. You'll learn something along the way and be prepared to help with this type of work. You'll also come away with knowledge and skills you'll use in everyday life.