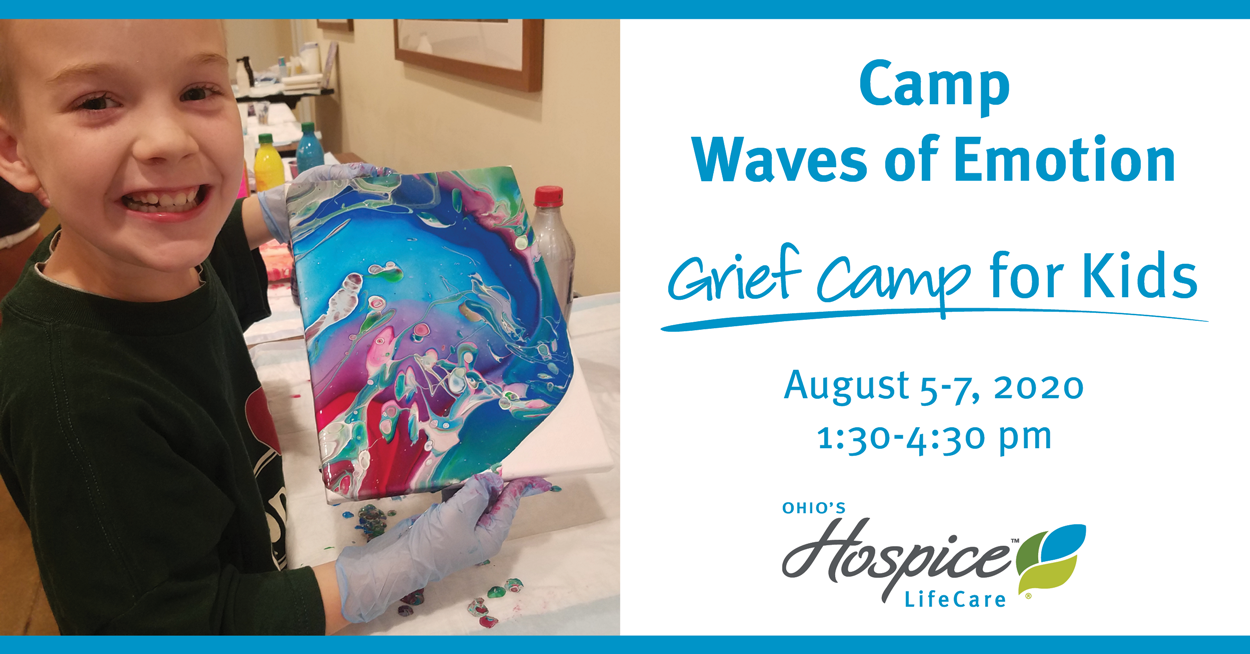 Ohio's Hospice LifeCare Offering Children's Grief Camp Aug. 5-7
Ohio's Hospice LifeCare is hosting its 11th annual Camp Waves of Emotion, a grief camp for those who have experienced the loss of a loved one, Aug. 5-7, 1:30-4:30 pm, at its Wooster office (1900 Akron Rd., Wooster, OH 44691).
Camp Waves of Emotion is for children, ages 7-12, who have lost a lone one and may have difficulty articulating their fears of abandonment, separation, loneliness or emotional pain. Children's coping skills are much more limited than adults, so it is important for children to gather together and express their feelings, have their questions answered, and talk about loss as a normal aspect of life.
During the camp, bereavement counseling professionals will utilize art, music, play and grief curriculum to assist children in identifying their unspoken feelings.
The camp is in-person. Due to COVID-19, Ohio's Hospice LifeCare will be following the Ohio Department of Health's state guidelines put forth for day camps. Campers will practice social distancing, have temperature checks, use best handwashing practices, and wear face masks, which are required.
This is a free camp and is open to the public. The camp will have limited space in an effort to prevent the spread of COVID-19.
To register for Camp Waves of Emotion, call Ohio's Hospice LifeCare at 330.264.4899.
Ohio's Hospice LifeCare, a not-for-profit organization established in 1982, is an affiliate of Ohio's Hospice that serves communities in Wayne, Holmes, Ashland and Medina counties. It embodies the spirit of neighbors caring for neighbors with a commitment to relieve suffering, ease fears, and provide companionship along life's last journey. Ohio's Hospice LifeCare addresses patient and family needs wherever the patient calls home. Services also include access to the Stanley C. and Flo K. Gault Inpatient Pavilion, providing short-term patient care to manage acute symptoms, adjust medications, or stabilize patient condition.