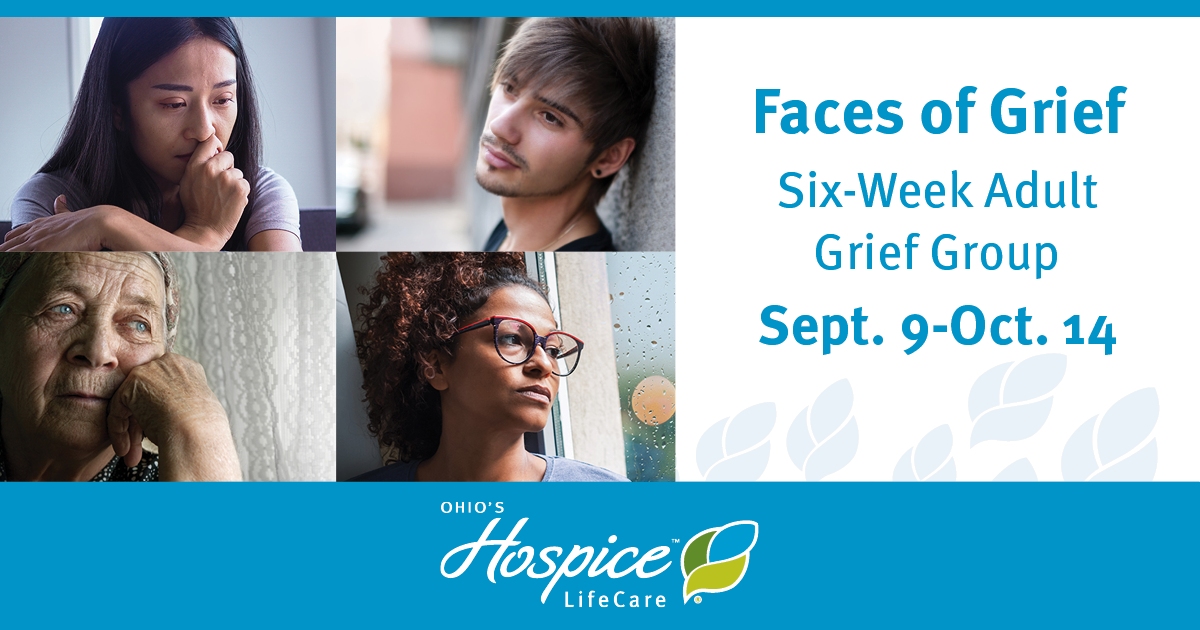 Ohio's Hospice LifeCare Offers Six-Week Adult Grief Group Beginning Sept. 9
Ohio's Hospice LifeCare is hosting a six-week adult grief group, Faces of Grief, beginning Wednesday, Sept. 9, through Wednesday, Oct. 14, 5-6 pm, at its Wooster office (1900 Akron Rd., Wooster, OH 44691).
David Hargrave, LSW, CTP, bereavement counseling professional with Ohio's Hospice LifeCare, will lead the six-week adult grief group. Topics covered during Faces of Grief group include:
Myths About Grief
Common and Normal Grief Reactions
Different Grieving Styles
The Four Tasks of Mourning
Acknowledging the Secondary Losses
Factors That Influence the Grief Journey
Taking Care of Yourself During the Journey of Grief
The Faces of Grief group provides a safe venue for sharing experiences, discussing key challenges and learning about positive coping strategies, along the grief journey.
"These sessions are designed to help adult grievers understand the many nuances of grief, help them with processing the pain, and help them adjust to a world without their loved one," Hargrave said. "During the Faces of Grief group, we will identify and process many of the ways that grief presents itself."
It is not necessary to share openly in a group setting to receive support. The weekly curriculum and insights from others can generate hope and clarification for one's own grief experience.
Social distancing guidelines will be followed, and face masks will be required. Participants also will have the opportunity to attend the sessions online. While the event is free and open to the public, registration is required. To register, call Ohio's Hospice LifeCare at 330.264.4899.
Ohio's Hospice LifeCare, a not-for-profit organization established in 1982, is an affiliate of Ohio's Hospice that serves communities in Wayne, Holmes, Ashland and Medina counties. It embodies the spirit of neighbors caring for neighbors with a commitment to relieve suffering, ease fears, and provide companionship along life's last journey. Ohio's Hospice LifeCare addresses patient and family needs wherever the patient calls home. Services also include access to the Stanley C. and Flo K. Gault Inpatient Pavilion, providing short-term patient care to manage acute symptoms, adjust medications, or stabilize patient condition.