Ohio's Hospice LifeCare – Bereavement Workshop: Bearing the Grief of Suicide
March 13 @ 5:30 pm

-

6:45 pm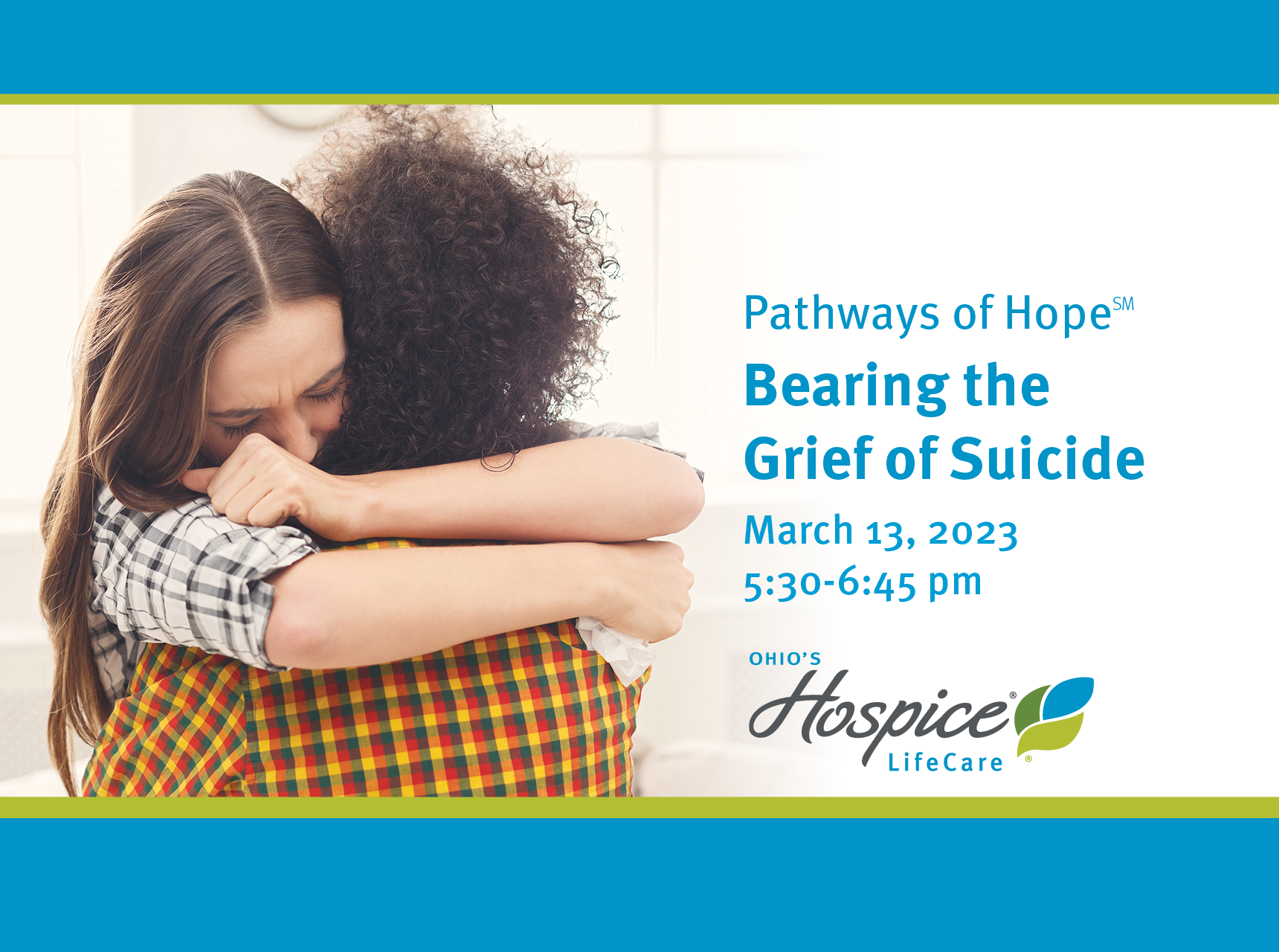 WHAT:
For those who have experienced the death of a loved one due to suicide and need grief support services, the Pathways of HopeSM Grief Counseling Center at Ohio's Hospice LifeCare is offering a bereavement workshop, "Bearing the Grief of Suicide."
David Hargrave, LSW, CCTP, CGCS, bereavement counseling professional with Ohio's Hospice LifeCare, will lead the workshop. During the workshop, Hargrave will lead a discussion that will dispel common misconceptions about suicide, grief and mourning; explore the uniqueness of suicide grief; explore the necessity of mourning; and discuss reconciliation of the loss versus resolution of the loss.
WHEN:
Monday, March 13, 2023
5:30-6:45 pm
WHERE:
Ohio's Hospice LifeCare
1900 Akron Rd.
Wooster, Ohio 44691
COST:
Free and open to the public.
HOW:
While the event is free and open to the public, registration is required. To register, please call 330.264.4899 or email PathwaysOfHope@LifeCareHospice.org and include your name, the name of the event, the date of the event, and your phone number. For those who wish to attend the bereavement workshop, please note that there are limited seats available.
Related Events