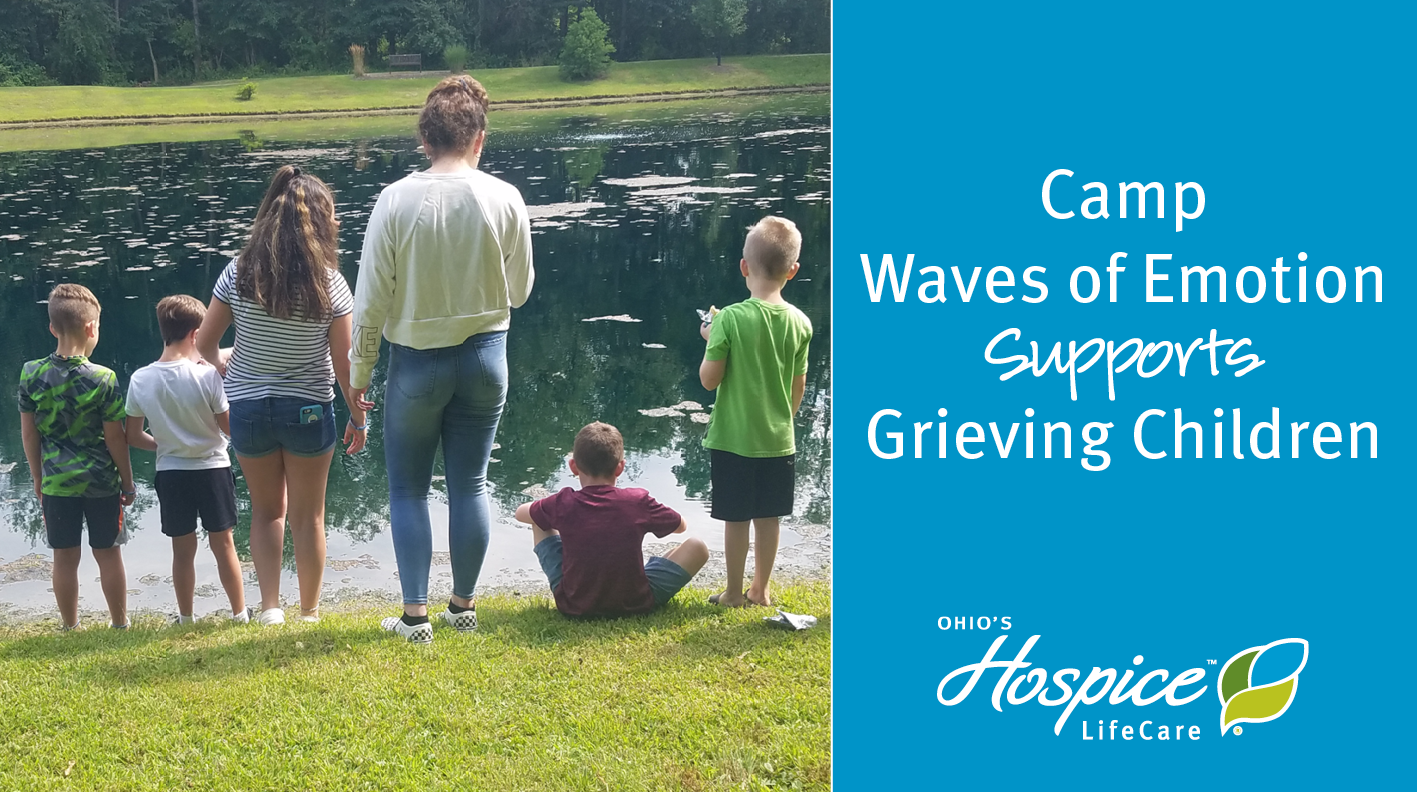 Camp Waves of Emotion Teaches Children How to Cope With Grief After Experiencing the Loss of a Loved One
Ohio's Hospice LifeCare hosted its 10th annual grief camp, Aug. 5-9, for children, ages 7-12, who have experienced the loss of a loved one.
The day camp was held at Ohio's Hospice Lifecare in Wooster. During the week-long camp, bereavement counseling professionals utilized art, music, grief and animal-assisted therapy to assist the children in identifying their unspoken feelings. In addition, the camp offered time for the children to play and experience fun with peers going through similar experiences.
"Children may have difficulty articulating their fears of abandonment, separation, loneliness or emotional pain," said Lynn Lilly, event organizer and bereavement counseling professional with Ohio's Hospice LifeCare. "It's important for children to learn to express their feelings, have their questions answered and have their fears heard."
The nurses of Ohio's Hospice LifeCare made caring critters for the children who attended the camp. Similar to stuffed-toy animals, the caring critters were created in various shapes and colors. As each nurse completed a caring critter, a staff member took care of the caring critter, took photos of it and wrote a biography about it.
"On the first day of camp, we introduced each caring critter, explaining that they too had lost a loved one," Lilly said. "The children adopted a caring critter of their choice. We made blankets to ensure that the children and their critters would feel warm and safe as they process their loss."
Camp Waves of Emotion is held annually in August. For more information about this program, call 330.264.4899.