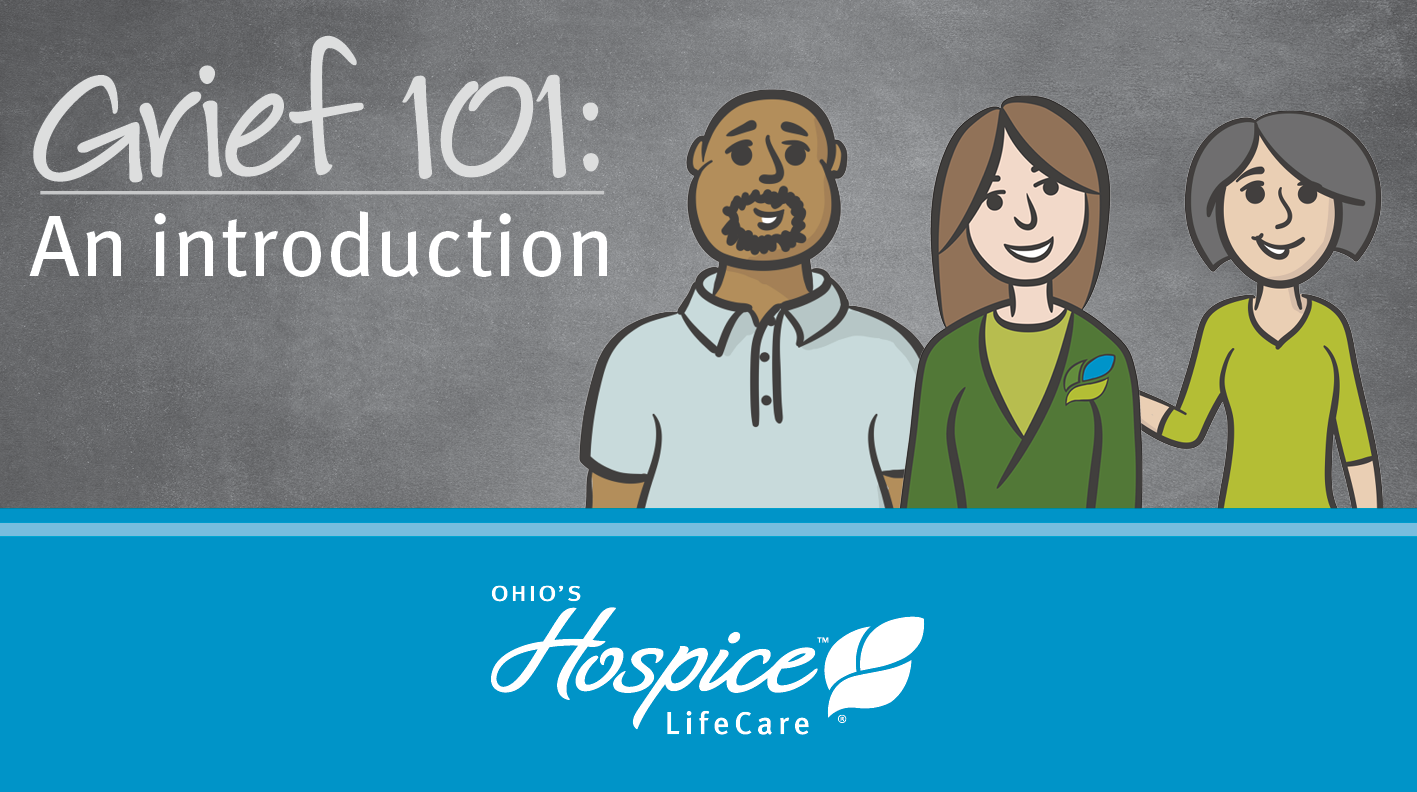 Grief 101: An Introduction
Bereavement means that we are deprived, robbed or stripped of someone or something of high personal value. In other words, it's the objective state of having suffered a loss.
Grief refers to our internal and external reactions to loss.
Mourning is the way in which we express our grief.
GRIEF IS A NATURAL RESPONSE TO LOSS and a normal consequence of our ability to love, connect, and live fully. We do not grieve that which isn't important to us. It is the link between loss and moving forward.
GRIEF IS EXPERIENCED AT MULTIPLE LEVELS. It affects us physically as well as emotionally and spiritually and impacts our thinking and behavior.
THERE IS NO ONE RIGHT WAY TO GRIEVE. Response to loss is highly individual, based on personality, life experience, personal beliefs and expectations, as well as other factors unique to the individual and their relationship with whom or what is lost. Everyone grieves in his or her own way.
GRIEF CAN BE EXHAUSTING. The energy that grief requires takesits toll in fatigue, irritability, and forgetfulness. Attention to the basics of self-care—health, nutrition, rest, and exercise— facilitates the healing process.
FLUCTUATION IN FEELINGS, ENERGY AND COPING IS TO BE EXPECTED. The ups and downsare often unpredictable and are a normal part of the grief experience.
THERE IS NO TIMETABLE FOR GRIEF. It takes as long as 
it takes. While the intense pain that often accompanies acute grief may be expected to abate over time, there will always be times when the loss is remembered, missed and grieved.
CHILDREN DO GRIEVE ALTHOUGH THEY EXPRESS IT DIFFERENTLY THAN ADULTS. Their reaction to 
loss and understanding will differ according to age and development. Age appropriate information about death and grief coupled with sensitive support can help.
KNOWING THAT THERE ARE WIDE VARIATIONS IN WHAT IS "NORMAL" CAN HELP. Inaccurate or faulty information about
the grieving process leads to unrealistic expectations, which can unnecessarily add to pain and suffering.
GRIEF IMPACTS NOT ONLY THE INDIVIDUALS DIRECTLY INVOLVED, but also their social connections and support system. Relationships are changed after loss, and it is normal to reassess, change or even end some relationships.
GRIEVING PEOPLE SOMETIMES NEED TO LOOK OUTSIDE THEIR USUAL SUPPORT SYSTEM to find the understanding and information they need. Grief or other support groups, books, internet resources, and professional counseling can be of benefit.