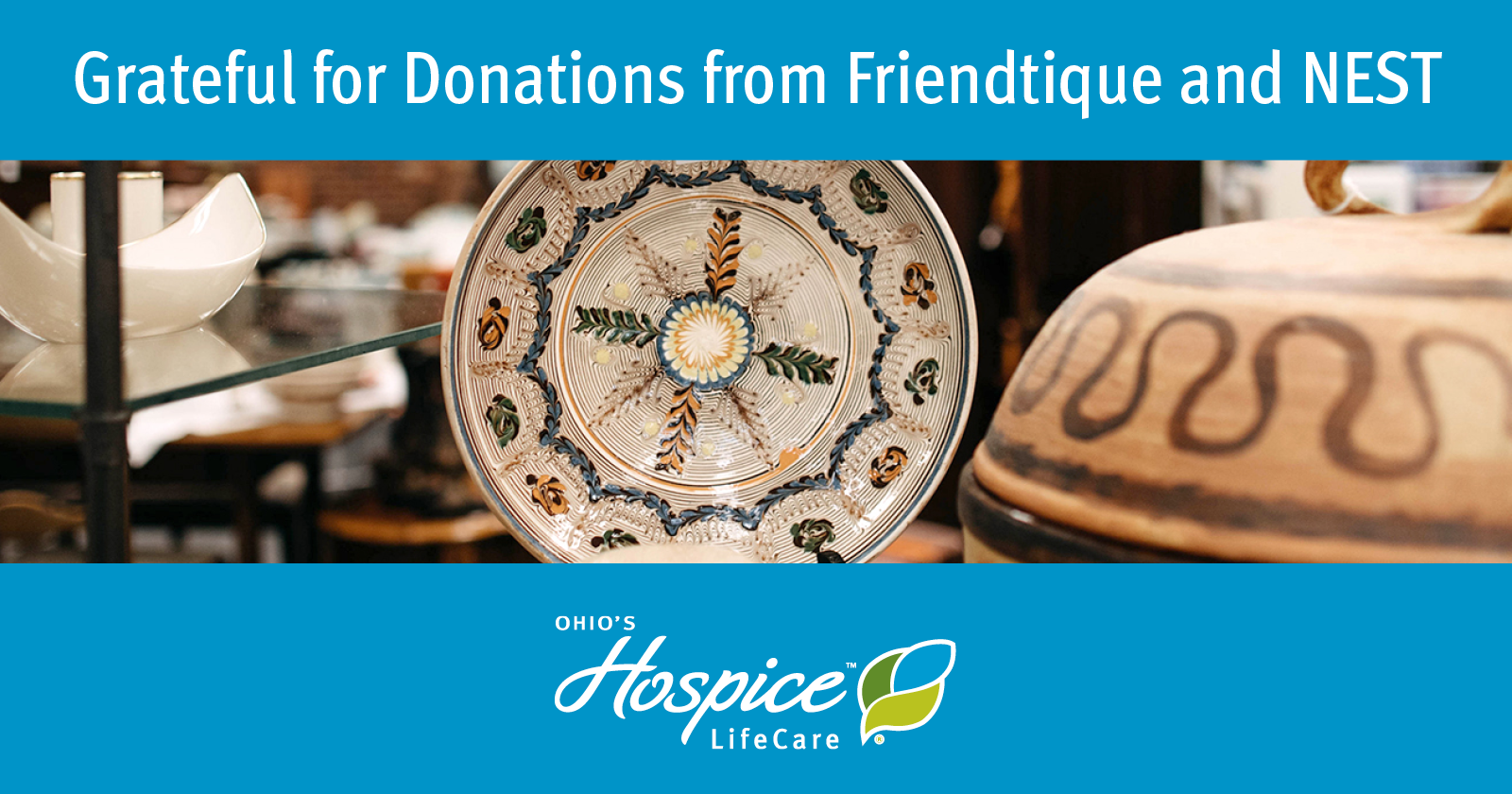 Ohio's Hospice LifeCare Grateful for Donations from Friendtique and NEST
Ohio's Hospice LifeCare expressed its thanks to Friendtique, a nonprofit thrift boutique and its sister store, NEST, which donated $100,000 to Ohio's Hospice LifeCare in 2019. Since Friendtique's Founding more than 14 years ago, Friendtique and NEST have donated more than $1 million for patient care at Ohio's Hospice LifeCare. 
"We appreciate the staff, board of directors, volunteers and community members who support Friendtique and NEST," said Kurt Holmes, executive director of Ohio's Hospice LifeCare. "Their support of our mission helps Ohio's Hospice LifeCare provide superior care and superior services to each patient and family, regardless of their ability to pay."
In addition to providing monetary support, Friendtique decorates the Wooster administration building of Ohio's Hospice LifeCare and the Stanley C. and Flo K. Gault Inpatient Pavilion for the holiday season. Friendtique also decorates the venue for Ohio's Hospice LifeCare's annual Spring Gala.
Located in downtown Wooster on West Liberty Street, Friendtique features vintage furniture, antique glassware and jewelry. NEST is a curated selection of some of the higher-end vintage home finds donated to Friendtique. The 5,000-square-foot showroom features hand-picked home furnishings and décor. Both stores are staffed almost entirely by volunteers.
Ohio's Hospice LifeCare, a not-for-profit organization established in 1982, is an affiliate of Ohio's Hospice that serves communities in Wayne, Holmes, Ashland and Medina counties. It embodies the spirit of neighbors caring for neighbors with a commitment to relieve suffering, ease fears, and provide companionship along life's last journey. Ohio's Hospice LifeCare addresses patient and family needs wherever the patient calls home. Services also include access to the Stanley C. and Flo K. Gault Inpatient Pavilion, providing short-term patient care to manage acute symptoms, adjust medications, or stabilize patient condition.