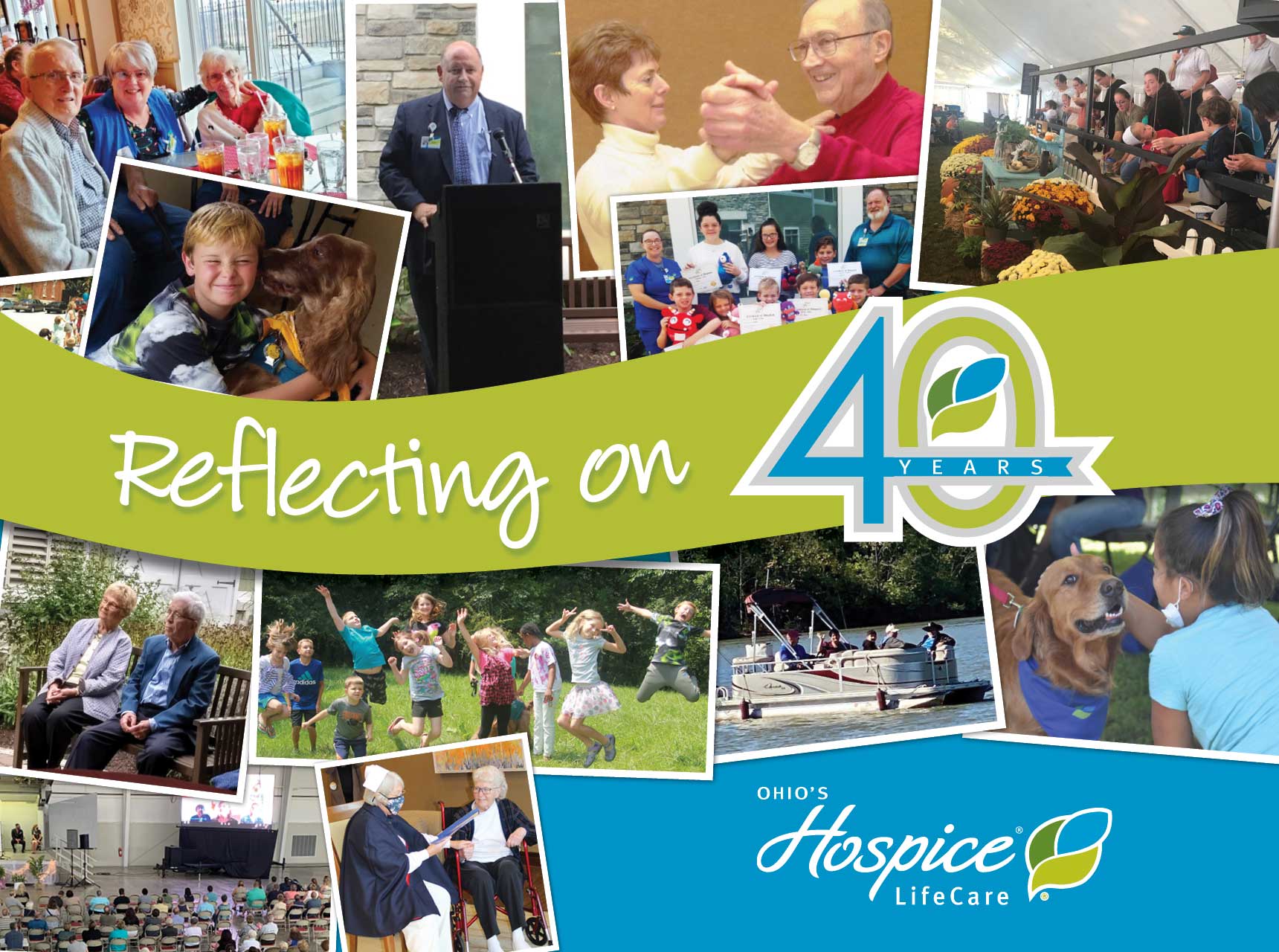 Ohio's Hospice LifeCare Reflects on 40 Years of Providing Care and Support to Our Community
Throughout 2022, Ohio's Hospice LifeCare reflected on and celebrated 40 years of service to the community. Since 1982, it has been our privilege to provide hospice care for your loved ones.
We began with a small group of visionaries giving their time and talent so compassionate hospice care and a comforting presence were available to those facing a life-limiting illness.
Over these past 40 years, we have had the privilege to provide care for thousands of our friends and neighbors. As a not-for-profit, community-based hospice provider, we are dedicated to supporting the physical, emotional and spiritual needs of patients and families wherever they call home.
Our service area has grown from serving patients and families in Wayne County to serving communities throughout northeast Ohio. Ohio's Hospice LifeCare embodies the spirit of neighbors caring for neighbors with a commitment to relieve suffering, ease fears, and provide companionship to those facing a life-limiting illness and their families. As a not-for-profit hospice provider, we address patient and family needs wherever the patient calls home.
Our services include access to the Stanley C. and Flo K. Gault Inpatient Pavilion, providing short-term patient care to manage acute symptoms, adjust medications, or stabilize patient condition. The Marilyn B. and Mark E. Gustafson Center for Supportive Care, which opened in July 2022, includes Ohio's Hospice LifeCare's Volunteer Services, the Pathways of HopeSM Grief Counseling Center, and transportation service and support.  
One thing has remained the same since our founding: our mission and focus to celebrate the lives of those we have the privilege of serving by providing superior care and superior services to each patient and family.
Thanks to the support from generous donors throughout the community, we continue to serve more patients and their families every year. We thank you for supporting our mission now and always.