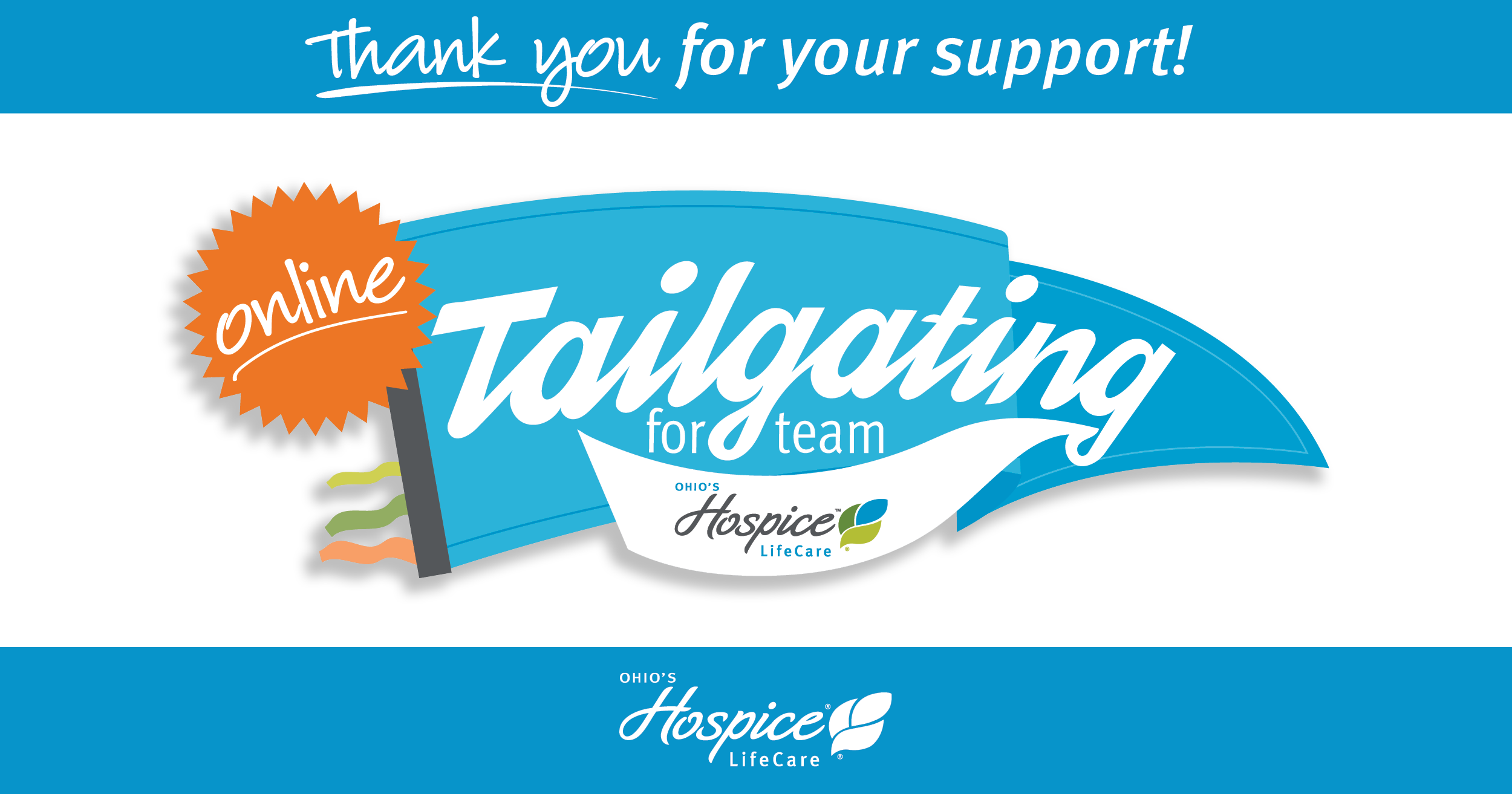 Ohio's Hospice LifeCare's Tailgating for Team LifeCare Event Raises More Than $75K
Thanks to members of the community and corporate sponsors, Ohio's Hospice LifeCare raised more than $75,000 for its Tailgating for Team LifeCare fundraising event, which was held Oct. 24-31. This event replaced the Ohio's Hospice LifeCare Spring Gala that was postponed in March 2020 due to the COVID-19 pandemic. 
"Despite the COVID-19 pandemic, this was our most successful fundraising event yet," said Kurt Holmes, executive director of Ohio's Hospice LifeCare. "Funds raised from this online event support our mission of celebrating the lives of those we have the privilege of serving every day, especially during the COVID-19 pandemic."  
The  Tailgating for Team LifeCare online event featured opportunities to learn through video presentations about the mission of Ohio's Hospice LifeCare and how the not-for-profit hospice provides support to patients and their families. The event also included an opportunity to bid on more than 50 items through an online auction.  
Proceeds  raised from sponsorships, the online auction and donations will help Ohio's Hospice LifeCare continue to provide superior care and superior services to anyone in the community facing end-of-life illnesses, regardless of their ability to pay.  
"We are grateful for the support of our sponsors and the members of the community who support our mission to provide superior care and superior services to each patient and family throughout our community," Holmes said. "We appreciate everyone who supported the auction."
Events such as Tailgating for Team LifeCare enable Ohio's Hospice LifeCare to be able to  provide support services, including complementary and innovative therapies that are not covered by Medicare, Medicaid or private insurance, and grief support services for the entire community. 
The lead sponsors of the Tailgating for Team online event were Greg and Kathy Long. Presenting sponsors were Friendtique; Kokosing; United Titanium, Inc.; Wooster Color Point; and Wooster Glass Co. Gold sponsors were  Bogner Construction Company and Pomerene Hospital.  
Ohio's Hospice LifeCare, a not-for-profit organization established in 1982, is an affiliate of Ohio's Hospice that serves communities in Wayne, Holmes, Ashland and Medina counties. It embodies the spirit of neighbors caring for neighbors with a commitment to relieve suffering, ease fears, and provide companionship along life's last journey. Ohio's Hospice LifeCare addresses patient and family needs wherever the patient calls home. Services also include access to the Stanley C. and Flo K. Gault Inpatient Pavilion, providing short-term patient care to manage acute symptoms, adjust medications, or stabilize patient condition.