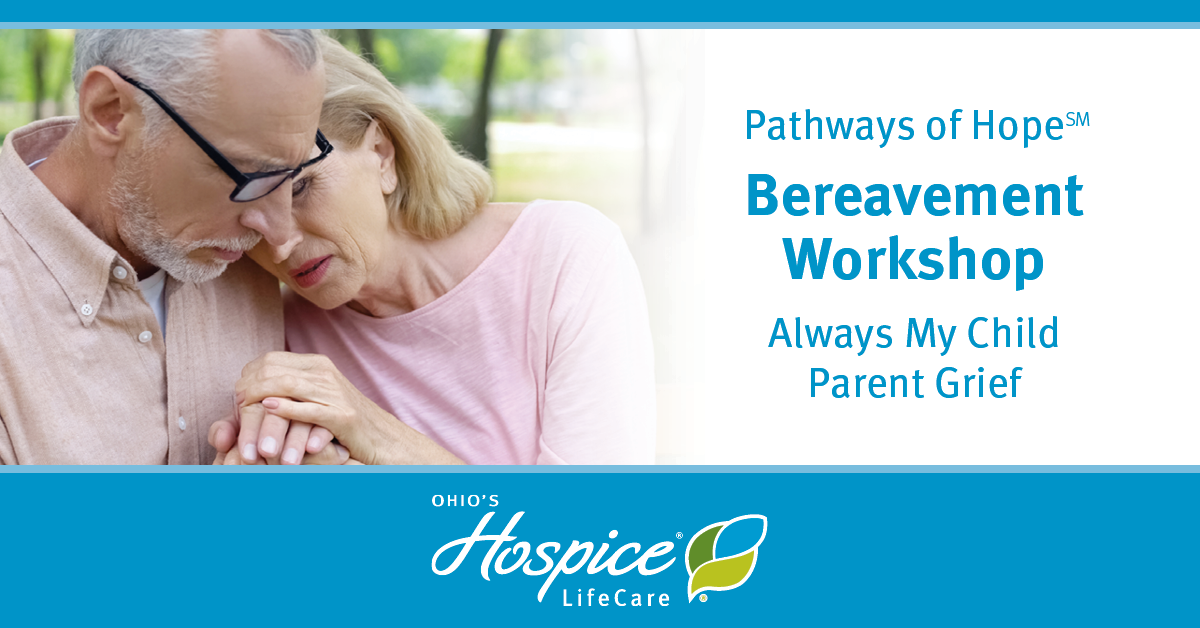 Ohio's Hospice LifeCare Offers Online Bereavement Workshop About Parent Grief
Ohio's Hospice LifeCare is hosting an online bereavement workshop, "Always My Child: Parent Grief," on Monday, July 5, 5-6:15 pm. David Hargrave, LSW, CTP, CGGS, bereavement counseling professional with Ohio's Hospice LifeCare, will lead the workshop. 
While the event is free and open to the public, registration is required. To register, please call 330.264.4899 or email PathwaysOfHope@lifecarehospice.org and include your name, the name of the event, the date of the event, and your phone number. Those who register will receive an email with a link to the online video conference. The registration deadline is Friday, July 2. 
For those who wish to attend the bereavement workshop in person, there are limited seats available that will be assigned based on the request and date of registration. The workshop will be held at Ohio's Hospice LifeCare (1900 Akron Rd., Wooster, Ohio 44691). Participants must follow social distancing guidelines and wear face masks.

If anyone in the community has experienced the death of a loved one and needs grief support services, call Ohio's Hospice LifeCare at 330.264.4899 to schedule an appointment.
Ohio's Hospice LifeCare, a not-for-profit organization established in 1982, is an affiliate of Ohio's Hospice that serves communities in Wayne, Holmes, Ashland and Medina counties. It embodies the spirit of neighbors caring for neighbors with a commitment to relieve suffering, ease fears, and provide companionship along life's last journey. Ohio's Hospice LifeCare addresses patient and family needs wherever the patient calls home. Services also include access to the Stanley C. and Flo K. Gault Inpatient Pavilion, providing short-term patient care to manage acute symptoms, adjust medications, or stabilize patient condition.