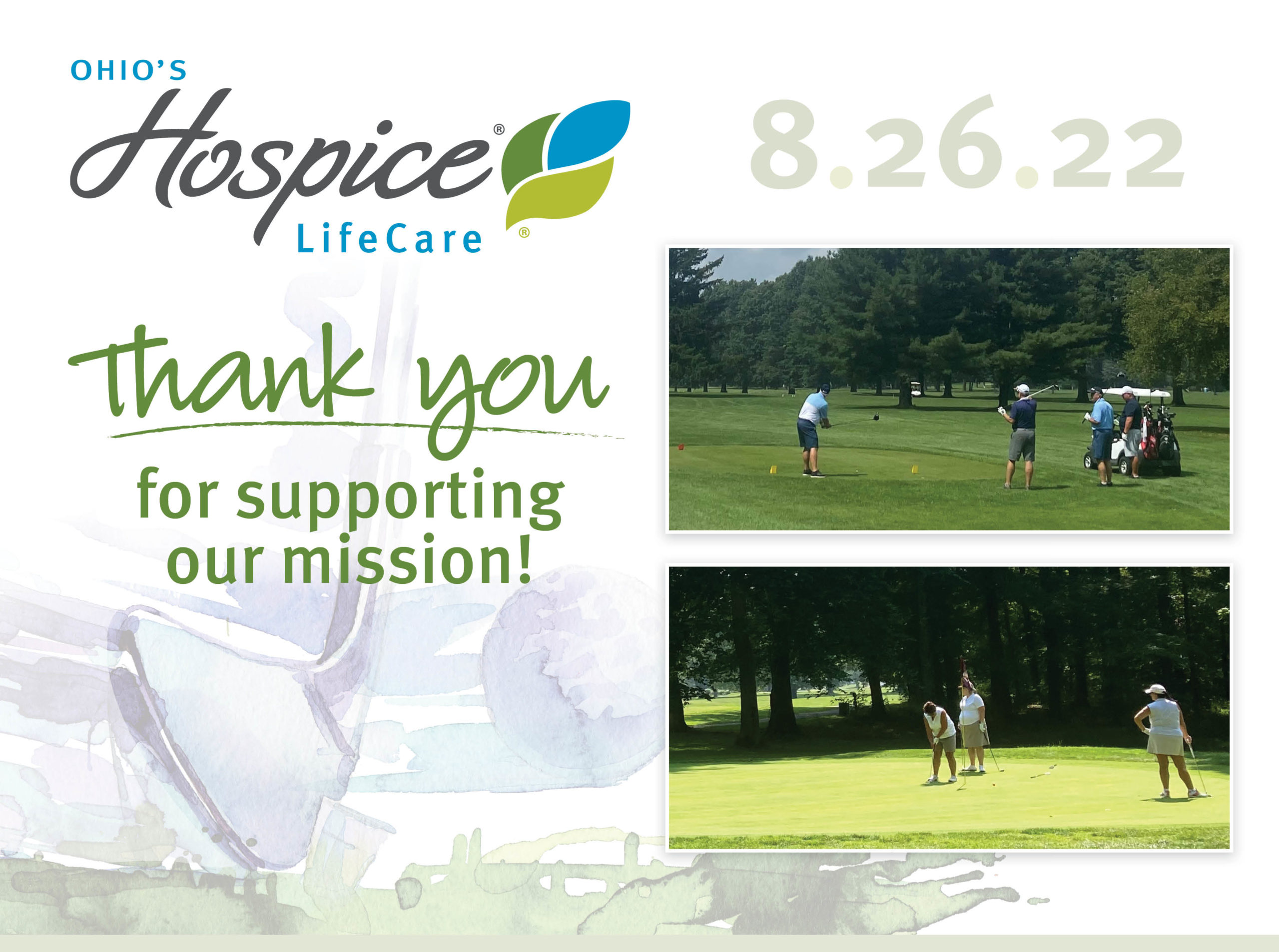 Ohio's Hospice LifeCare Raises More Than $30,000 for Patient Care and Services
Ohio's Hospice LifeCare raised more than $30,000 for patient care and services at its inaugural Golf Classic on Aug. 26 at The Pines Golf Club in Orrville, Ohio.
Beautiful weather greeted nearly 90 players and sponsors. The day included golf, lunch, dinner, drinks, and games of chance to support Ohio's Hospice LifeCare's mission.
"We are grateful for the overwhelming support of our inaugural Golf Classic," said Katherine Ritchie, development director at Ohio's Hospice LifeCare. "As we celebrate 40 years of serving the community, events like these allow us to continue to serve our neighbors and community when they need our care."
The winning teams were Park National Bank, Roberts Funeral Home, and Ohio Outdoor.
Ohio's Hospice LifeCare would like to thank the sponsors of the event. Gold sponsors were Amera Wood Products, Charm Builders, and Netsmart. Silver sponsors were Kevin Plank and Beverly Davis and Pomerene Hospital. Beverage cart sponsors were Wooster Color Point and McElroy Packaging. Lunch sponsors were Dave's Plumbing. Bronze sponsors were Dunkin' Donuts, McGohan Brabender, Pallotta Ford, and Park National Bank. Ohio's Hospice LifeCare is grateful for all who sponsored and made in-kind gifts for the event.
Proceeds from the event support patient care and services at Ohio's Hospice LifeCare, a local not-for-profit hospice. Dollars raised from the event will help Ohio's Hospice LifeCare:
Provide superior care and superior services to anyone in the community facing end-of-life illnesses, regardless of ability to pay.
Provide grief support at no cost to anyone in the community.
Ohio's Hospice LifeCare, a not-for-profit organization established in 1982, is an affiliate of Ohio's Hospice that serves communities in northeast Ohio. It embodies the spirit of neighbors caring for neighbors with a commitment to relieve suffering, ease fears, and provide companionship along life's last journey. Ohio's Hospice LifeCare addresses patient and family needs wherever the patient calls home. Services also include access to the Stanley C. and Flo K. Gault Inpatient Pavilion, providing short-term patient care to manage acute symptoms, adjust medications, or stabilize patient condition.