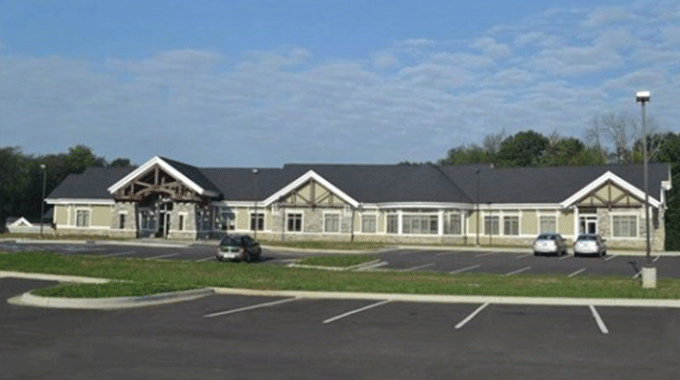 Ohio's Hospice LifeCare Settles Into New Home
Our dream became a reality with the opening of the Donald W. and Shirley A. Buehler Care Pavilion at Ohio's Hospice LifeCare.
The 12-bed Stanley C. and Flo K. Gault Inpatient Unit features private patient rooms overlooking woods and a pond. Each room features sleeping accommodations for a family member as well access to an individual patio designed so that a patient's bed may be moved to the out-of-doors. Families are invited make use of the sun room, screened porch, family lounges, great room, laundry room, shower and chapel while they are in residence with their loved one. A special Kids' Care Center is set aside for children who need a little time away just to be a kid.
"We wanted to create a place of peace and comfort that's just like home," said Colleen Nettleton, executive director. "I think we've reached that goal and look forward to caring for patients and families in this very special place for years to come."