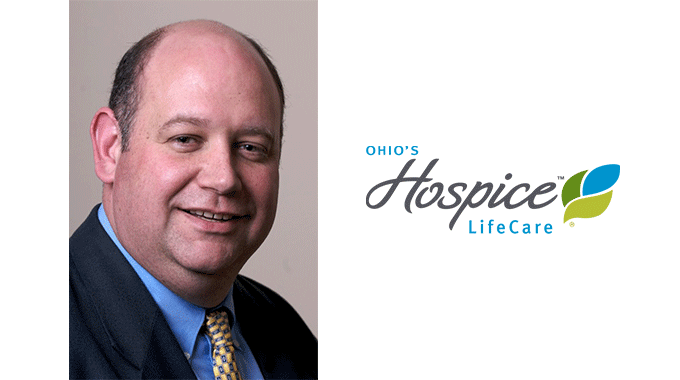 Ohio's Hospice LifeCare Names New Director
It is with great pleasure that the Board of Directors of Ohio's Hospice LifeCare announces it has hired Kurt C. Holmes as its new executive director effective February 13, 2017.
Kurt served as the dean of students at The College of Wooster for 14 years, and most recently, was the interim vice president for student affairs at Ohio Wesleyan University. He and his wife, Gina, live in Wooster, and their children, Alex and Fred, are both graduates of Wooster High School.
Kurt received his undergraduate degree in economics from Allegheny College in Pennsylvania, and his master's degree in public policy from West Virginia University. Kurt is very involved in the Wooster and Wayne County community, serving on numerous non-profit boards and organizations. He has been the chair of the United Way Board, is on the Salvation Army Board, is a member of the Buckeye Council Boy Scouts of America Board and serves on the City of Wooster Bike Trail Committee. He has also been actively involved in other service organizations including serving on various committees at the Wooster United Methodist Church, where he and his family are members.
Kurt has outstanding leadership skills, knows and understands the community and its values, and is committed to and understands the non-profit business model after serving in higher education for many years. We look forward to Kurt's dynamic leadership.
The Board would like to publicly thank Carol McKiernan for stepping in as interim executive director and leading the organization. Carol will continue to be actively involved in the transition of leadership.