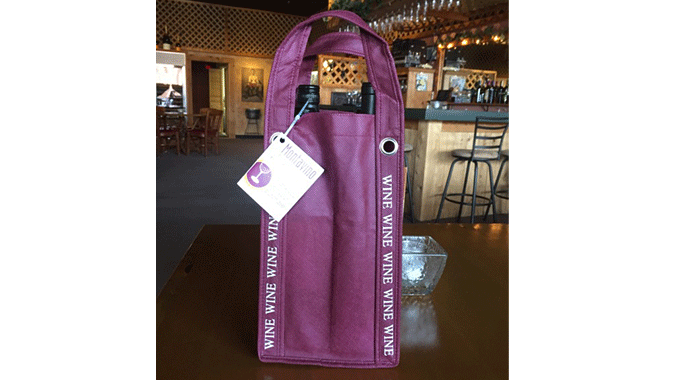 This Fundraiser is "In the Bag"
Get your Burgundy wine bag in March and support Ohio's Hospice LifeCare.  
Montavino Wine Market has supported various charities and non-profits in the area since opening in 2000. Most recently they have partnered with Andrew Kuntz of Wooster Color Point and have a new wine bag fundraiser supporting various organizations in the area each month this year. 
Buy a four-bottle wine bag for $10 and ALL proceeds go to Ohio's Hospice LifeCare in the month of March! Bring your bag to Montavino any time, buy 4 bottles of wine and get $4 off. To purchase your wine bag, visit Montavino Wine Market in Wooster! For more details call 330-262-9463 or email info@montavinowinemarket.com