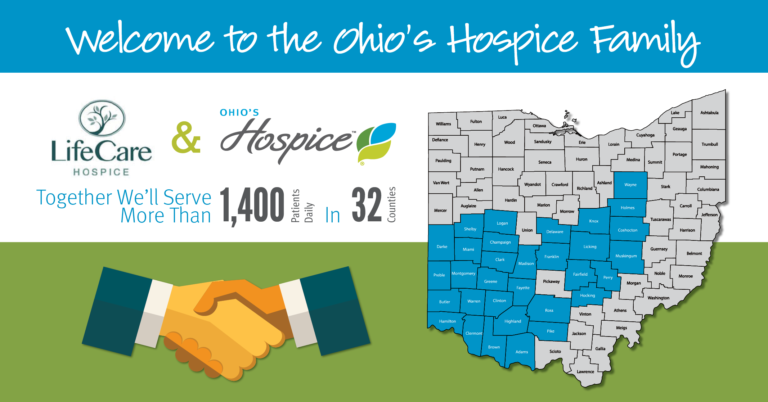 LifeCare Hospice joins Ohio's Hospice
LifeCare Hospice has announced plans to join Ohio's Hospice, a strategic partnership committed to sustaining not-for-profit, community-based hospice care in Ohio.
Executive Director, Kurt Holmes is excited by the opportunities the affiliation with Ohio's Hospice offers not-for-profit providers.
"We are always looking for ways to improve our service to our patients and families," Holmes said. "The Ohio's Hospice partners are a collection of outstanding not-for-profit hospices who share our vision for service. The ability to collaborate with other professionals will strengthen our local mission. For more than 35 years, LifeCare Hospice has provided compassionate care and choice to neighbors and friends facing the last season of life. We are excited to be able to keep that promise by leveraging our strengths as part of Ohio's Hospice."
Ohio's Hospice was established in 2013 to ensure the long-term success of the shared mission of serving more patients and their families with even higher levels of hospice care.
Now along with LifeCare Hospice, Ohio's Hospice will deliver:
More visits and direct care to patients than any other regional hospice provider;
More resources to provide care to patients and their families, like spiritual care, respiratory therapy, massage, occupational, bereavement and art therapies; and,
More support by serving patients wherever they call home, in every care setting, including extended care facilities, assisted living facilities, hospice houses and hospital in-patient settings.
Read more about the partnership here.