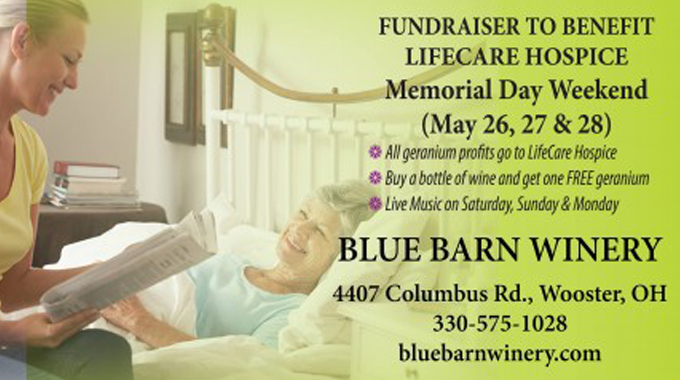 Geranium Fundraiser at the Blue Barn Winery
Come out and spend the day or the Memorial Day weekend at the Blue Barn Winery for this event.
3 Options will be available: All geranium profits go to LifeCare whether you purchase a geranium individually or earn one with purchase of wine.
Buy geraniums
Buy a bottle of wine and get one FREE geranium!
Buy a case of wine and get 12 geraniums!!!
Live Music:
Saturday 6-9pm – Sgt Pepper Band $10 Cover includes Beverage Token for one glass of wine or beer / Food Truck On-Site
​Sunday 3-5pm – Dan Pyne (No Cover)
Monday 2-5pm – Jay Regallis (No Cover)