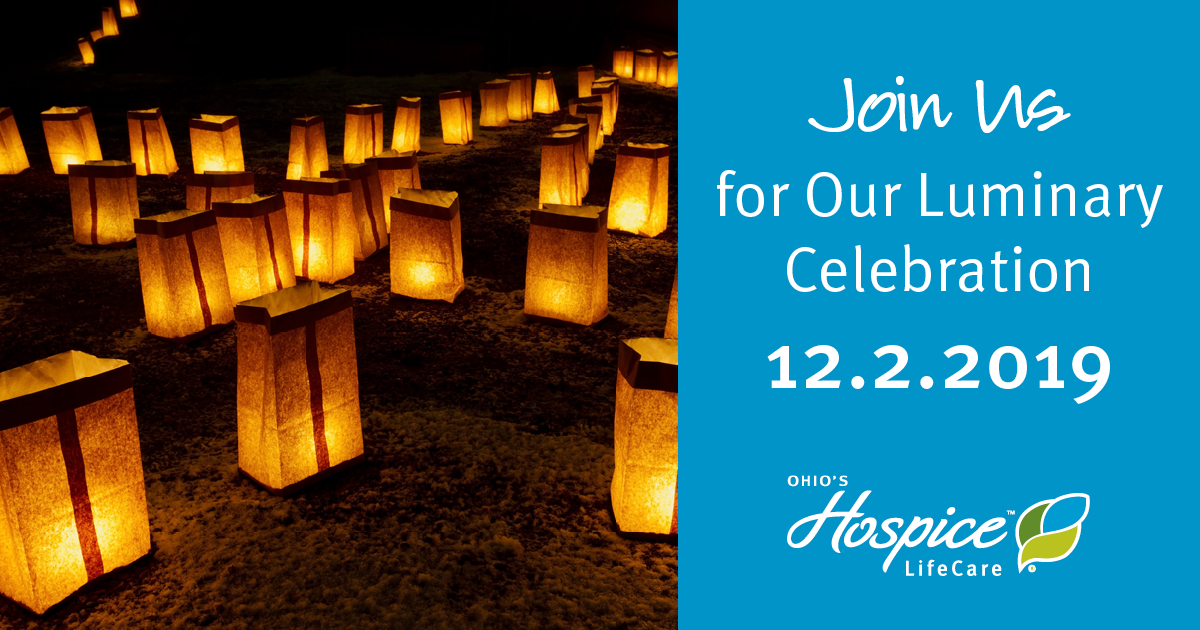 Ohio's Hospice LifeCare to Host Luminary Celebration to Honor and Remember Loved Ones
For those who would like to honor and remember their loved ones, Ohio's Hospice LifeCare is hosting its annual luminary celebration on Monday, Dec. 2, at 6 pm, at Ohio's Hospice LifeCare (1900 Akron Rd., Wooster, OH 44691).
The event will begin in the conference room, where cookies and hot chocolate will be served. A brief service with music will follow. Weather permitting, luminaries will be placed around the pond behind Ohio's Hospice LifeCare. If there is inclement weather, luminaries will be placed inside the building.
"The luminary celebration is a wonderful way to honor and remember loved ones. The holidays can trigger a lot of emotions. It's wise and healing to acknowledge the absence of a loved one," said Lynn Lilly, bereavement counseling professional with Ohio's Hospice LifeCare. "The luminary celebration service creates an atmosphere where families can talk about their loved ones and share memories of them."
While the event is open to the public, registration is required. To register, call 330.264.4899. There is a $5 charge for each luminary. Participants are encouraged to take their luminaries home and light them up during the holiday season.
Ohio's Hospice LifeCare, a not-for-profit organization established in 1982, is an affiliate of Ohio's Hospice that serves communities in Wayne, Holmes, Ashland and Medina counties. It embodies the spirit of neighbors caring for neighbors with a commitment to relieve suffering, ease fears and provide companionship along life's last journey. Ohio's Hospice LifeCare addresses patient and family needs wherever the patient calls home. Services also include the access to the Stanley C. and Flo K. Gault Inpatient Pavilion, providing short-term patient care to manage acute symptoms, adjust medications or stabilize patient condition.