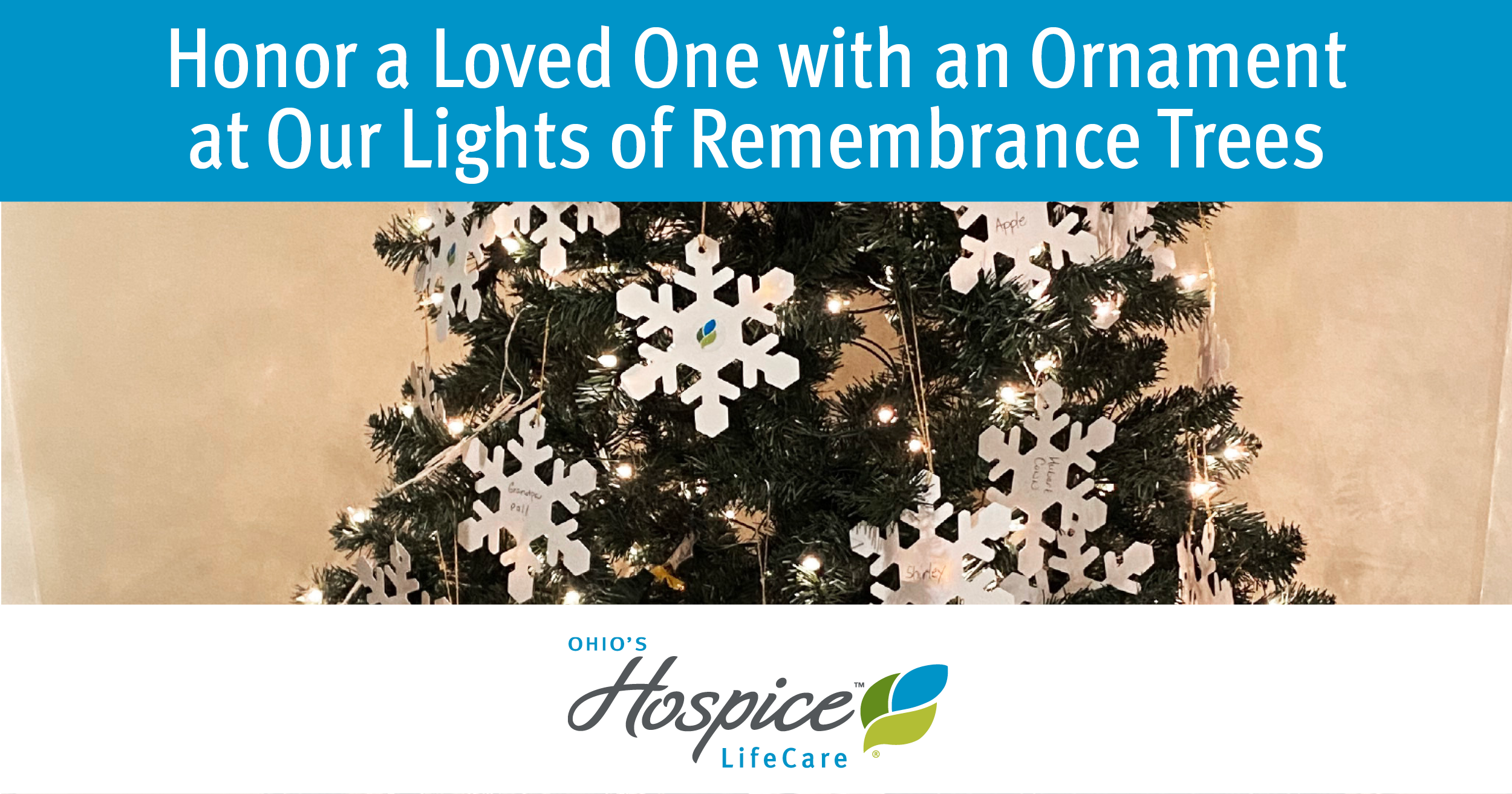 Lights of Remembrance Offers Families and Friends Opportunity to Honor Loved Ones
For those who would like to honor their loved ones, Ohio's Hospice LifeCare is offering the community an opportunity to remember them through its Lights of Remembrance program. Memorial trees have been placed throughout the community for friends and family to write the names of their loved ones and share a holiday memory on a snowflake ornament. 
The memorial trees are located at the Wayne County Public Library in Wooster, the Darb Snyder Senior Center in Millersburg, Heartland Point in Orrvilleand the Brethren Care Village in Ashland.
"For those who have lost a loved one, the holidays can be difficult," said Lynn Lilly, bereavement counseling professional at Ohio's Hospice LifeCare. "Through the Lights of Remembrance, we honor and remember those who are not with us during the holiday season."
Ohio's Hospice LifeCare has offered the Lights of Remembrance program to the community for more than 15 years. For more information about the program, call Lilly at 937.264.4899.
Ohio's Hospice LifeCare, a not-for-profit organization established in 1982, is an affiliate of Ohio's Hospice that serves communities in Wayne, Holmes, Ashland and Medina counties. It embodies the spirit of neighbors caring for neighbors with a commitment to relieve suffering, ease fears and provide companionship along life's last journey. Ohio's Hospice LifeCare addresses patient and family needs wherever the patient calls home. Services also include the access to the Stanley C. and Flo K. Gault Inpatient Pavilion, providing short-term patient care to manage acute symptoms, adjust medications or stabilize patient condition.