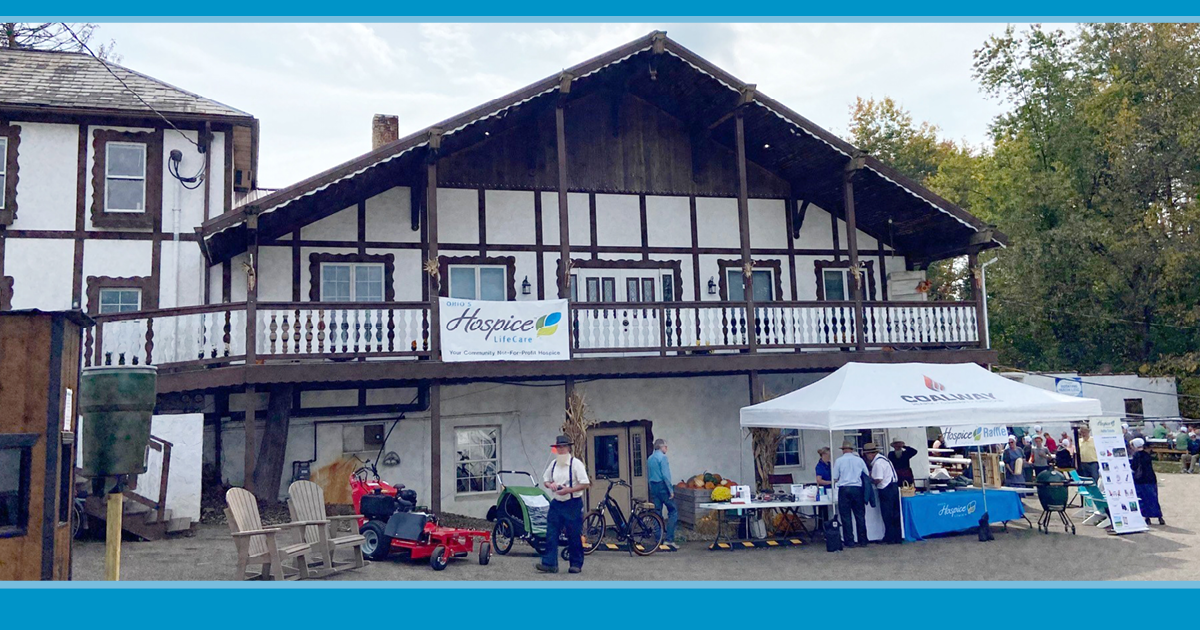 Charm Days Raffle Raises More Than $60,000
More than $60,000 was raised through the Charm Days raffle this past October benefitting the Amish Care Fund at Ohio's Hospice LifeCare. Charm Days is a two-day festival held annually the second weekend in October in Charm, Ohio.
In past years, volunteers have organized a silent auction with more than 200 items as part of Charm Days, raising money for the Amish Care Fund. But due to the COVID-19 pandemic, the decision was made to hold a raffle instead of the silent auction.
Coordinated by Emma Yoder, a member of the Charm community and Sharon Pooler, an Ohio's Hospice LifeCare board member and volunteer, the two women worked tirelessly to secure items and sponsors. The first prize of the raffle was $7,500. Other prizes included a mower, a pavilion, a hunting blind, an electric bike, binoculars, a sewing machine, Adirondack chairs, and a volleyball set. 
"The Amish communities are very grateful for the care and support their family members and friends have received," Pooler said, "and that translates into their generous support of fundraisers for Ohio's Hospice LifeCare." 
"We're grateful to members of the community for their support of our mission," said Kurt Holmes, executive director of Ohio's Hospice LifeCare. "Through the Amish Care Fund, we are able to provide care and services to members of the Amish community who are facing end-of-life illnesses."