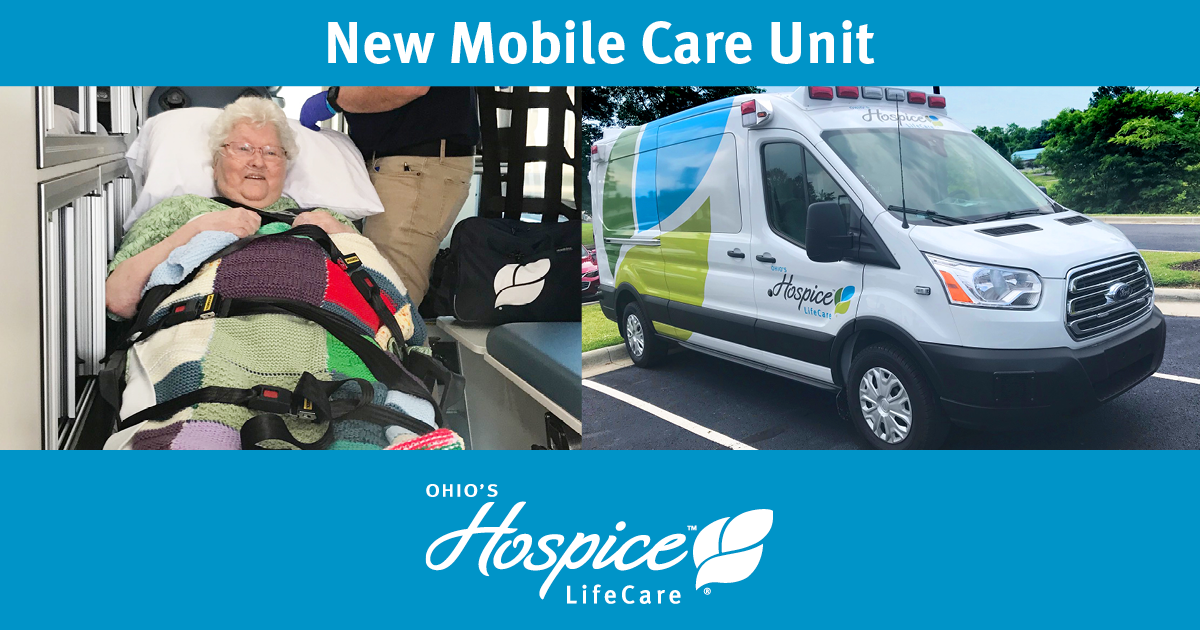 Ohio's Hospice LifeCare Unveils New Mobile Care Unit
To provide transportation options for patients and to allow families to ride alongside their loved ones, Ohio's Hospice LifeCare now offers a mobile care unit.
"Having our own mobile care unit to transport our patients helps us extend our care and compassion to those patients located throughout our care region," said Kurt Holmes, executive director of Ohio's Hospice LifeCare. "The mobile care unit will help us support our mission and improve access to care for our patients."
Ohio's Hospice LifeCare, an affiliate of Ohio's Hospice, serves patients and their families in Wayne, Holmes, Ashland and Medina counties. Established in 1982, the not-for-profit hospice embodies the spirit of neighbors caring for neighbors with a commitment to relieve suffering, ease fears and provide companionship along life's last journey. Ohio's Hospice LifeCare addresses patient and family needs wherever the patient calls home. Services also include the access to the Stanley C. and Flo K. Gault Inpatient Pavilion, providing short-term patient care to manage acute symptoms, adjust medications, or stabilize patient condition.
Almost $100,000 was raised from the community for the mobile care unit. The unit was funded in part by funds raised at the 14th Annual Gala and Benefit Auction of Ohio's Hospice LifeCare on March 30, 2019. Sponsored by United Titanium, 310 people attended the gala. More than $58,000 was raised for the purchase of the mobile care unit and other programs and services at Ohio's Hospice LifeCare. In addition, Ohio's Hospice LifeCare received a $10,000 grant from the Laura B Frick Charitable Trust and a $20,000 grant from the Wayne County Community Foundation for the mobile care unit. An individual from the community also donated $10,000 for the mobile care unit.
"Thank you to our sponsors, friends and staff members, as funds raised from the gala and donors will benefit anyone in our community who is facing end-of-life illness," Holmes said. "Because of generous support, we are able to offer a mobile care unit in addition to providing compassionate care and support through our programs and services."