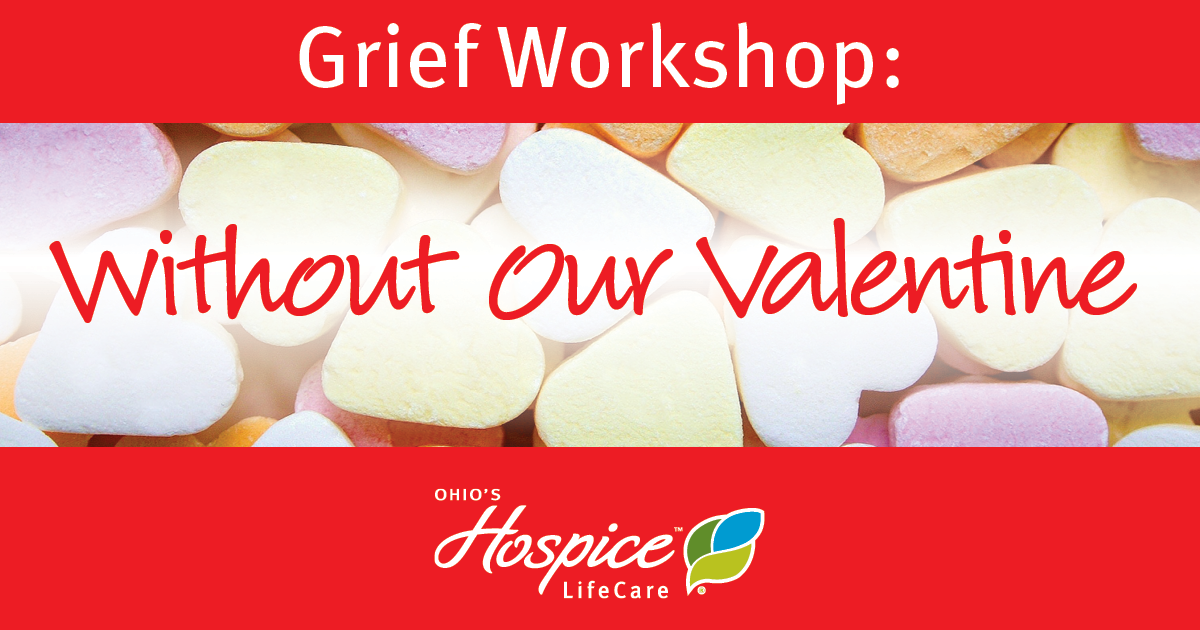 Ohio's Hospice LifeCare Offers Grief Workshop: Without Our Valentine on Feb. 3
Ohio's Hospice LifeCare invites those who are grieving the loss of a loved one to attend a workshop, "Without Our Valentine," on Monday, Feb. 3, 2020, 5 to 6:30 pm, at its Wooster office (1900 Akron Rd., Wooster, OH 44691).
"For those who are grieving, holidays, such as Valentine's Day, can be difficult," said David Hargrave, LSW, CTP, bereavement counseling professional with Ohio's Hospice LifeCare. "Join us for an evening designed to provide you with helpful tips on how to deal with your grief during holidays such as Valentine's Day."
Registration is required. To register, call Ohio's Hospice LifeCare at 330.264.4899.
Ohio's Hospice LifeCare, a not-for-profit organization established in 1982, is an affiliate of Ohio's Hospice that serves communities in Wayne, Holmes, Ashland and Medina counties. It embodies the spirit of neighbors caring for neighbors with a commitment to relieve suffering, ease fears and provide companionship along life's last journey. Ohio's Hospice LifeCare addresses patient and family needs wherever the patient calls home. Services also include the access to the Stanley C. and Flo K. Gault Inpatient Pavilion, providing short-term patient care to manage acute symptoms, adjust medications or stabilize patient condition.