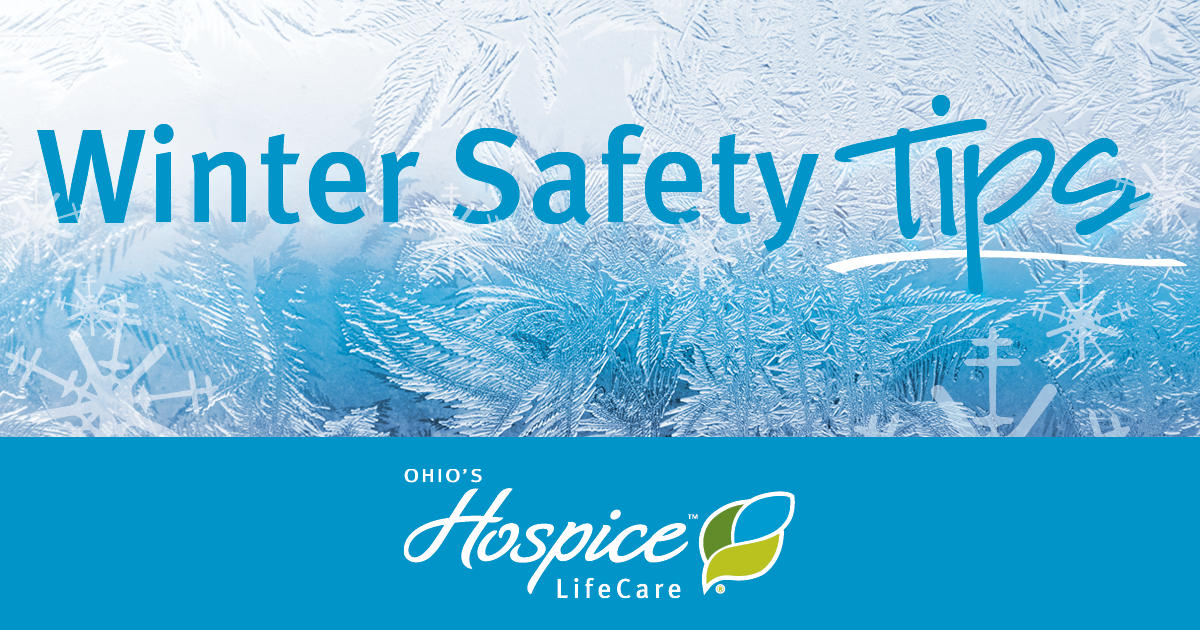 Snow, ice and cold temperatures in the winter can bring new challenges for health and safety. Slipping on icy driveways and sidewalks can result in broken wrists, arms or hips. These tips from the Centers for Disease Control and Prevention (CDC), National Safety Council and Weather Channel will help to keep you and your loved ones safe through the season.
Wear appropriate outdoor clothing and dress in layers. Be sure to wear gloves, hats, scarves and boots when going outdoors.
Choose practical footwear with good traction. Salt, sand and kitty litter can help increase traction on your sidewalks and driveways.
Check your home heat system. Have a professional make sure that your system is clean, chimney is inspected and carbon monoxide detectors are operational.
Prepare your car for winter emergencies. Keep your gas tank above half a tank, use a winter formula for windshield washer, and prepare an emergency kit that includes blankets, food and water, flares, sand, maps, a flashlight, and a first aid kit.
Store food, extra batteries and candles in your home to be prepared for winter storms.
Avoid shoveling and snow blowing injuries by dressing warmly, taking your time, and not overexerting yourself.
Eat foods high in vitamin D, or take a supplement. Winter months can make it harder to get vitamin D. Milk, grains and seafood can limit a nutritional deficiency. Be sure to consult with your physician before changing your diet or taking any supplements.