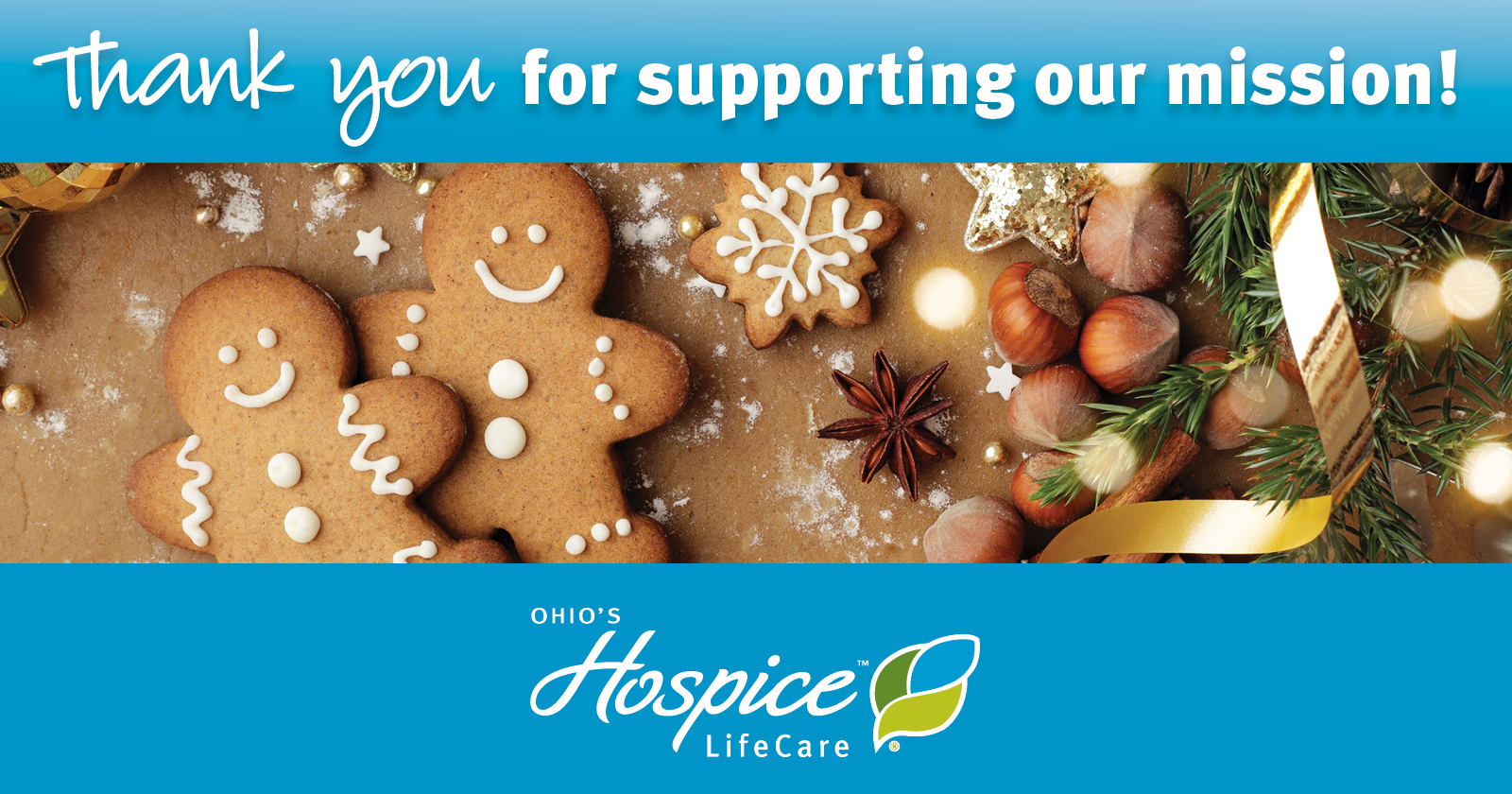 Ohio's Hospice LifeCare Receives More Than $6,500 from Christmas Cookie Tour of Inns
Ohio's Hospice LifeCare received more than $6,500 from the 12th annual Christmas Cookie Tour of Inns that was held Dec. 14-15, 2019. The annual community event supported Ohio's Hospice LifeCare and the Holmes County Education Association.
Sponsored by the Holmes County Chamber of Commerce and Tourism Bureau, and the Amish Country Lodging Council, the progressive, self-guided holiday tour featured a sampling of the area's vendors and bakeries, along with signature cookies at each of the 12 inns on the tour.
"We're grateful that Ohio's Hospice LifeCare was selected to be one of the beneficiaries of the 2019 Christmas Cookie Tour of Inns," said Kurt Holmes, executive director of Ohio's Hospice LifeCare. "It is our privilege to serve patients and families in Holmes County."
The donated funds will go toward patient care at Ohio's Hospice LifeCare. "These funds will help us continue to provide complementary and innovative therapies in addition to grief support to our patients and families, regardless of their ability to pay," Holmes said. "At Ohio's Hospice LifeCare, we celebrate the lives of those we have the privilege of serving by providing superior care and superior services to each patient and family."
Ohio's Hospice LifeCare, a not-for-profit organization established in 1982, is an affiliate of Ohio's Hospice that serves communities in Wayne, Holmes, Ashland and Medina counties. It embodies the spirit of neighbors caring for neighbors with a commitment to relieve suffering, ease fears, and provide companionship along life's last journey. Ohio's Hospice LifeCare addresses patient and family needs wherever the patient calls home. Services also include access to the Stanley C. and Flo K. Gault Inpatient Pavilion, providing short-term patient care to manage acute symptoms, adjust medications, or stabilize patient condition.