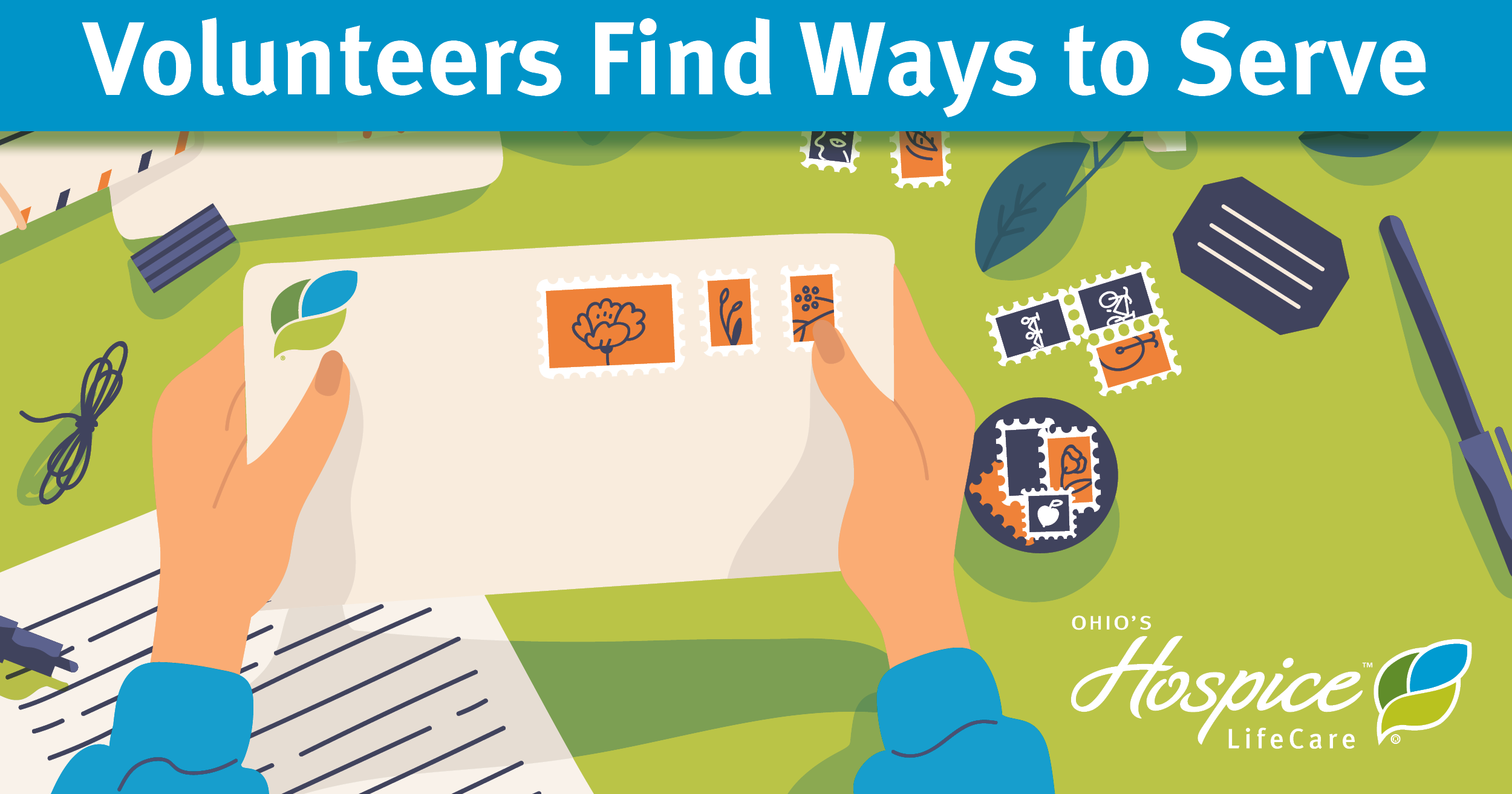 Ohio's Hospice LifeCare Volunteers Help in New Ways During COVID-19
In light of COVID-19, volunteers at Ohio's Hospice LifeCare are delivering medication and supplies, making face mask covers and face shields, and keeping in contact with patients by phone and through cards and letters.
"This is a tremendous shift as we ordinarily have a large number of volunteers in the office every day, and an even larger number of volunteers visiting patients in nursing homes, providing respite in private homes, in addition to supporting the staff, patients and families in our in-patient unit," said Beki McCurdy, manager of volunteer services at Ohio's Hospice LifeCare. "We suspended volunteer services on March 14. But most of our volunteers are keeping connections however they can through notes and phone calls. This is such an extraordinary group of people we work with."
The connection the volunteers have with the patients and their families is so strong. In the past month, family members thought to call their volunteers when their loved one died.
In addition to keeping in touch with patients and families, volunteers also are continuing their training through online webinars and the expanded use of technology while the opportunity for face-to-face education is not an option.  
To learn how to become a volunteer, call 330.264.4899, or visit our website.