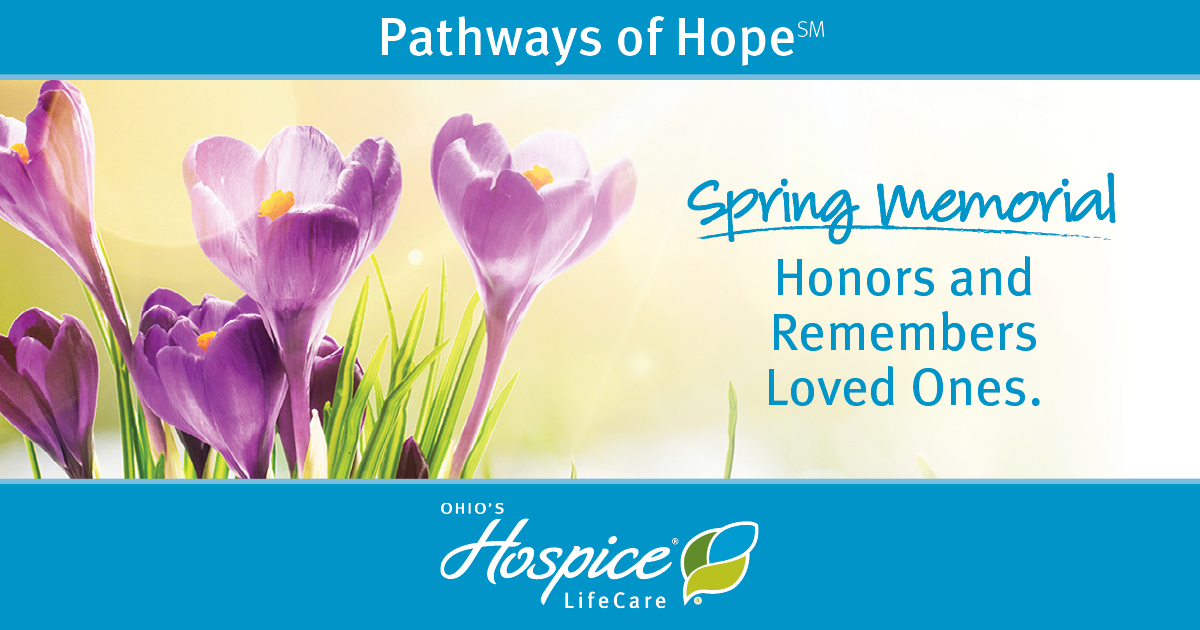 Spring Memorial Honors and Remembers Loved Ones
Ohio's Hospice LifeCare is honored to offer a place for those who mourn to remember and celebrate the lives of their loved ones. On Sunday, May 23, Ohio's Hospice LifeCare Pathways of Hope℠ held a Spring Memorial at the Wayne County Fairgrounds Event Center.
This was a time of remembrance for loved ones who passed away during the past year. Almost 60 families gathered safely together on a beautiful spring day to celebrate the lives and stories of loved ones in the community. The names of loved ones were read aloud, and music was woven throughout the service.
David Hargrave, LSW, CTP, CGCS, bereavement counseling professional with Ohio's Hospice LifeCare, addressed the group with words of comfort. "We've come to mourn, celebrate and reflect," he said. "We mourn because the places our loved ones occupied are now vacant. We celebrate because they gave us so much to remember. And, we reflect on those memories."
The Fall Memorial will be held on Sunday, Oct. 24. For more information about how you can participate in the bereavement services offered by Pathways of Hope, please visit: https://www.OhiosHospiceLifeCare.org/Services/Bereavement-Services/