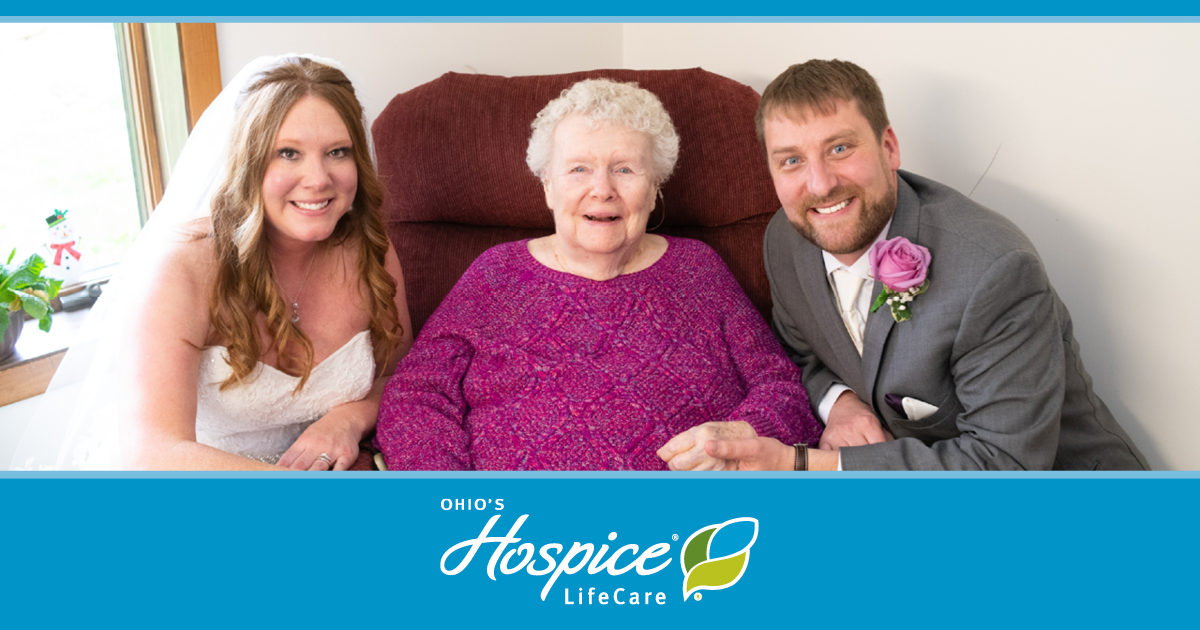 Volunteer Helps Hospice Patients Be Part of the Conversation
Bonnie Burnside, who has worked at Ohio's Hospice LifeCare for the past 18 years, noticed a dramatic change in her grandmother. Her health was declining, and when they moved her into a nursing home, it seemed as if her world had shrunk. Her grandma was starting to lose her hearing, making it difficult to communicate, and it was impossible to ignore her feelings of isolation. Her grandma was always a big presence in the family, Bonnie said, "she wanted to hear about our days, our kids, and even the weather." Her grandma began to draw inward when her hearing decline became noticeable. Her feelings of isolation increased when she learned that one of her grandchildren had become engaged. The family was abuzz with excitement for the news, but her grandma wasn't part of any of those conversations. Had her grandma been able to hear better, she would have loved to learn about every wedding detail. It was at this time that Bonnie and her family learned about the Hearing Aid Program available at Ohio's Hospice LifeCare.
The Hearing Aid Program came about by chance, when longtime Lifecare Volunteer Ray Beck and Craig Rowland, a medical professional, met on a Veteran's trip to Washington D.C. Craig was excited to hear about Ray's volunteer work with Ohio's Hospice LifeCare. Craig, a hearing care specialist, had always dreamed of incorporating hearing care into the community through volunteer efforts, it seemed these two people were destined to meet! Craig's idea was to make recycled hearing aids available to hospice patients at no charge so they could have the opportunity to hear from their friends and family in the last season of life when socialization and the sharing of memories is so important. Ray immediately connected Craig with the Ohio's Hospice LifeCare team. Craig completed his volunteer training and set off to work providing hearing aids to any hospice patient in need. Craig also worked with local nursing homes, fitting residents with gently used and donated hearing aids. This is how Grandma, along with many other patients and nursing home residents, was afforded the chance to hear and become part of the conversation again!
Soon enough, her grandma was able to hear about all of the details of her grandson's wedding planning. The big day came, and while her grandma wasn't able to attend the wedding, she got some very special visitors at her door…the bride and groom! When she saw the happy couple, her smile lit up the room. Thanks to Craig Rowland and the Hearing Aid Program at Ohio's Hospice LifeCare, Bonnie's grandma has been able to continue to play a meaningful part in the life of her family. Bonnie and the rest of her family are eternally grateful. To learn more about other complimentary programs available to at Ohio's Hospice LifeCare, contact 330.264.4899.