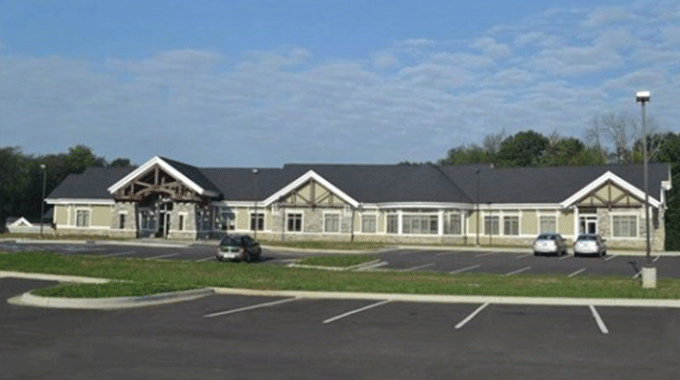 Ohio's Hospice LifeCare Welcomes Patients to New Facility
We proudly welcomed our first patient to the new Stanley C. and Flo K. Gault Inpatient Unit in mid-March. We are thrilled to be caring for patients and their families in this warm, home-like setting. 
While patients and their families are with us, they'll receive not only physical care, but emotional and spiritual support as well. Our team of volunteers are ready to handle tasks such as picking up medications at a pharmacy before a patient is discharged or simply to sit by the bedside and provide companionship. This holistic approach to care is unique to the hospice experience and is the everyday standard of care in our unit.
Families are welcome to visit at any time, day or night; fold-out couches in each private patient room make it possible for a family member to stay overnight with their loved one. Accommodations for families also include lounge areas with televisions, books, puzzles, and games; a Great Room with a restful view of our pond and woods, plus a kitchenette and dining area; and a family shower and family laundry room. Our kitchen can also provide meals upon request.
The patients we serve in the in-patient unit are those with pain or other symptoms that require more aggressive treatment than can be provided at home. Once a patient has been stabilized, he/she may return to wherever they call home, whether private residence or nursing/assisted living facility.
If you have questions about the Inpatient Care Unit or about hospice care in general, please call us at 330-264-4899.