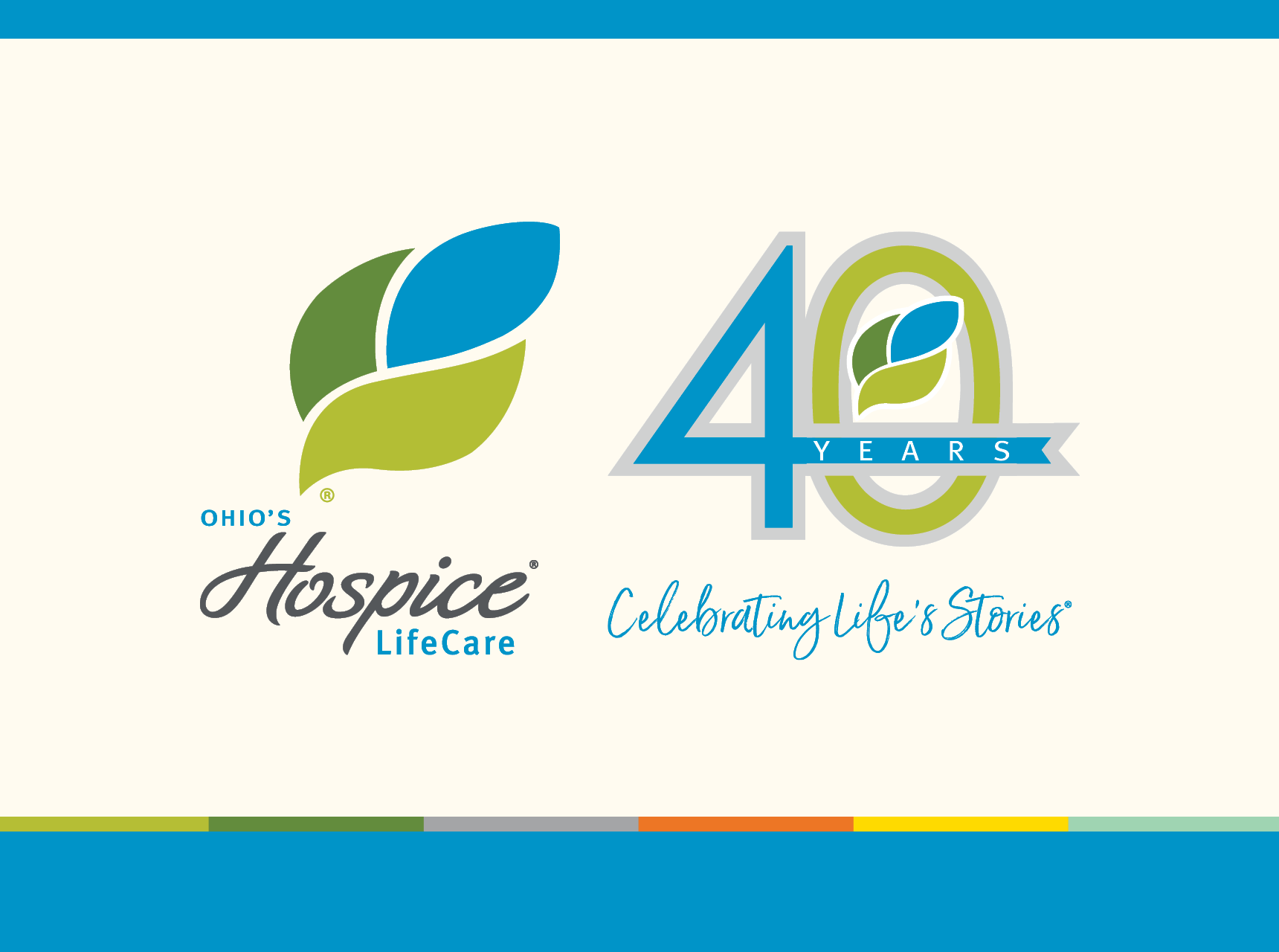 Celebrating 40 Years of Superior Care and Superior Services
This year, Ohio's Hospice LifeCare is celebrating 40 years of service to the community. Since 1982, we have had the honor and privilege to care for those in our community as they face life-limiting illnesses.
Our story began with a small group of visionaries who gave their time and talents so that compassionate care and a comforting presence was available at the end of life. During the past 40 years, we've been honored to care for thousands of friends and neighbors.
As a community-based, not-for-profit hospice serving patients and their families throughout northeast Ohio, we embody the spirit of neighbors caring for neighbors with a commitment to reducing suffering, easing fears, and providing companionship along life's last journey.
Our service area, which began in Wayne, Holmes, Ashland, and Medina counties, is expanding throughout northeast Ohio. We are honored to serve patient and family needs wherever they call home. Our services also include access to the home-like Stanley C. and Flo K. Gault Inpatient Pavilion, which provides short-term patient care to manage acute symptoms, adjust medications, or stabilize patient condition.
As our mission continues, we are constructing the Marilyn B. and Mark E. Gustafson Center for Supportive Care, which is expected to be completed during the spring of 2022. The center will allow us to expand our volunteer services, the Pathways of HopeSM Grief Counseling Center, and our Mobile Care Unit transportation hub of service and support.
Over the next 12 months, we look forward to sharing stories and photos from our past as well as plans for our future. Our reach has grown because of the support from generous donors throughout the community. Thank you for supporting our mission now, and for the next 40 years.
Celebrating Life's Stories for 40 Years
1982 – Founding year. We served eight patients.
1990 – Medicare certification is approved.
1992 – Moved to 2330 Cleveland Rd. and served 116 patients.
2000 – Increased bereavement support services to children through Wooster Noon Lions Club Support. Served 303 patients.
2005 – Opened LifeCare outpatient services at Viola Startzman Free Clinic. Served 523 patients.
2010 – Purchased 19 acres along Akron Road for a new hospice facility. Served 682 patients.
2017 – LifeCare Hospice joins Ohio's Hospice strategic partnership and becomes Ohio's Hospice LifeCare.
2021 – Ohio's Hospice LifeCare breaks ground on Marilyn B. and Mark E. Gustafson Center for Supportive Care.
2022 – Ohio's Hospice LifeCare celebrates 40th anniversary.